What's Your Style?
"The key was to learn how to be versatile enough in your approach to respect how others communicate."
Do you know your style?
I do not mean your style of dress. I mean your social style.
One of the best training programs I ever completed was from the late Ken Greenwood. The Greenwood Performance Selling System relied on Wilson Learning and their Social Styles. Greenwood took us through a complete series of videos with role players going through various radio sales scenarios. At the heart of his work was the versatility he thought salespeople should have in working with different types of social styles both inside and outside of the station.
I took to the study like a duck to water, as did most of my fellow salespeople, and started learning about myself and how others experience me. We first had to learn how each of us was different in how we communicated. Our styles didn't only stay in one quadrant they could range from being ask assertive to tell assertive or more concerned with tasks over people depending upon our situation.
The bottom line was that there were four types of social styles: Driver, Amiable, Expressive, and Analytical. The thinking was that you would get along with one out of every four people ideally, one out of four horribly, and the other two were up for grabs. The key was to learn how to be versatile enough in your approach to respect how others communicate. 
I am a driving expressive. I am task-oriented, want others to respond to me in a timely fashion, and like to get others jacked about my ideas. I have to be careful around an amiable who is analytical.  If an Amiable/Analytical buyer wants to pass my proposal on to others to share in the decision, remain fairly structured the way they make decisions, and require a bunch of factual evidence before they buy, I am in trouble. In general, those who want to be friends before clients can present a real challenge for me.
The same is true of the amiable who is trying to communicate with me. It would be most effective if they cut to the chase, lead with the solution and be timely in presenting information requested. As Wilson Learning teaches, an analytical buyer may need a formal approach or just time to consider making a decision. An amiable requires me to be open and honest about my feelings and willing to pass around my proposal. Drivers, like me, want business communication mainly focused on the problem and favor direct approaches that need only one or two people to sign off on it before implementation. Expressives need time flexibility and want to hear and see the excitement in proposals. 
Watch this video of Pat McAfee, and you tell me that he isn't an Expressive who likes to drive.
Wilson points out that slight modification in your style is critical. Just make sure you ask the buyer's opinion first, maybe get to the point quicker, slow or quicken your pace, and use more or fewer gestures and facial expressions. It's all good. Every style can be successful in business.
This exercise will lower tension in relationships and help you also to realize when it is time to move on. Sometimes, no matter what, it isn't worth it to a Driver to sell to die-hard Amiables who want to be friends and clients. And the same goes for Amiables, who have no interest in Drivers looking for bottom lines and minimal personal expression. It's all about getting the work done- one way or another- to me. 
Keeping Premier League Games Shouldn't Be A Hard Call For NBC
"Beyond its massive global fanbase, the Premier League offers NBC/Peacock a unique modern 21st-century sport for the short attention span of fans."
NBC Sports is facing some tough, costly decisions that will define its sports brand for the rest of this decade.  A chance to connect with viewers in a changing climate and grow Peacock's audience as well.  However, making the right choice is paramount to not losing to apps like Paramount+ (pun intended).
NBC is currently in the business of negotiating to continue airing the Premier League as their current deal ends after this 2021-2022 season. NASCAR is contracted to NBC (and FOX) through the 2024 season.
NBC's tentpole sports are the NFL and the Olympics.
Negotiations for the EPL are expected to go down to the wire. Rather than re-up with NBC, the league is meeting with other networks to drive up the price. NBC has to then make a decision if the rights go north of $2 billion.
Should NBC spend that much on a sport that is not played in the United States? It's not my money, but that sport continues to grow in the US.
If NBC re-ups with the Premier League, will that leave any coins in the cupboard to re-up with NASCAR? Comcast CEO Brian Roberts hinted that there might be some penny pinching as the prices continue to soar. This may have been one of the reasons that NBC did not fight to keep the National Hockey League, whose rights will be with Disney and WarnerMedia through ESPN and TNT, respectively.
"These are really hard calls," Roberts said. "You don't always want to prevail, and sometimes you're right and sometimes you're wrong, but I think the sustainability of sports is a critical part of what our company does well."
Roberts was speaking virtually at the recent Goldman Sachs 30th Annual Communacopia Conference. He told the audience that between NBC and European network Sky, that Comcast has allocated approximately $20 billion towards these sports properties.
Comcast CFO Michael Cavanagh spoke virtually at the Bank of America Securities 2021 Media, Communications and Entertainment Conference and echoed that the company is in a good position to make some strong choices in the sports realm.
"The bar is really high for us to pursue outright acquisitions of any material size," Cavanagh added. "We got a great hand to play with what we have."
While the European investments involve a partnership with American rival Viacom, the US market seems to have apparent limits.
Last Saturday's NASCAR Cup Series at Bristol Motor Speedway was seen by around 2.19 million people. It was the most-watched motorsports event of the weekend. That same week eight different Premier League matches saw over 1 million viewers. More than half of those matches were on subscription-based Peacock. 
Beyond its massive global fanbase, the Premier League offers NBC/Peacock a unique modern 21st-century sport for the short attention span of fans. A game of typical soccer fan is used to a sport that is less than two hours long. The investment in a team is one or two games a week. 
My connection to the Premier League began before the pandemic. When I cut the cord in late 2017, I purchase Apple TV. Setting it up, it asks you to name your favorite teams. After clicking on the Syracuse Orange and the New Jersey Devils, I recalled that my wife has family based in London, England. They are season ticket holders for Arsenal, and that family redefined the word "die-hard" fans.
I've long been a believer that sports allegiances are best when handed down by family. I love hearing stories of people loving the New York Giants because their parents liked them, and they pass it down to their children.
I've successfully given my allegiance to the Devils to my young daughters.
By telling Apple TV that I liked Arsenal, I get alerts from three different apps when the "Gunners" are playing. The $4.99 is totally worth it to see Arsenal.
Whenever I told this story, I was amazed to see how many other American sports fans had a Premier League team. Students of mine at Seton Hall University rooted for Tottenham Hotspurs, while an old colleague cheers on Chelsea.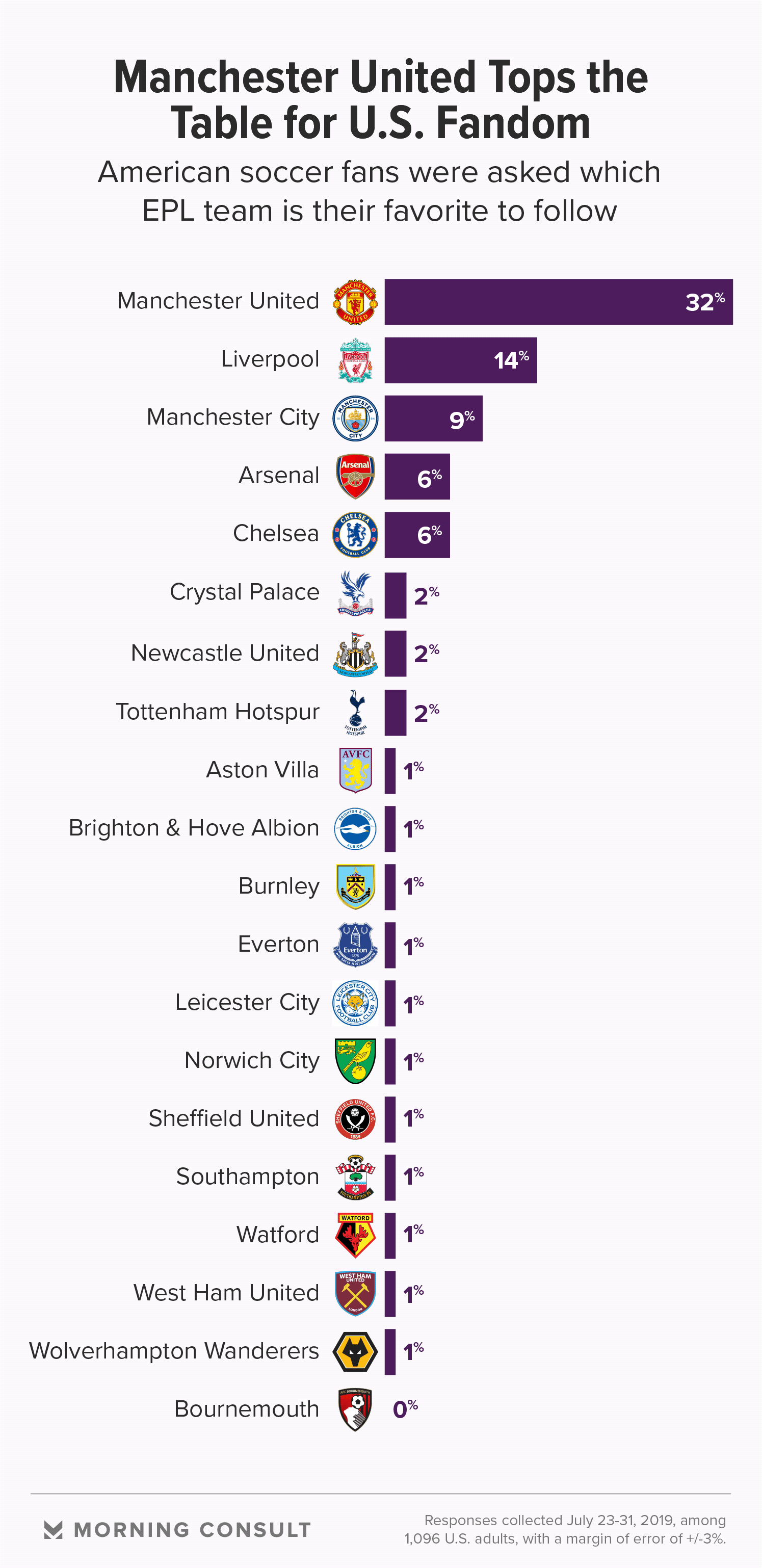 This is not meant to say that NBC should sign the EPL on my account. The key for any US-based soccer fan is that between Bundesliga, Serie A, and other leagues, there will be no shortage of soccer available on both linear television and streaming services.
Besides, Dani Rojas did say that "Football is life." NBC, originator of the Ted Lasso character, should make keeping its Premier League US connection a priority.
Today, Demetri is joined by Tyler McComas and Russ Heltman. Tyler pops on to talk about the big start to the college football season on TV. Russ talks about Barstool's upfront presentation and how the business community may not see any problems in working with the brand. Plus, Demetri is optimistic about FOX Sports Radio's new morning show.
Podcast: Play in new window | Download
Subscribe: RSS
6 Ad Categories Hotter Than Gambling For Sports Radio
"Using sports radio as a back page service for gambling will have a limited shelf life."
For years sports radio stations pushed sports gambling advertisers to early Saturday and Sunday morning. The 1-800 ads, shouting, and false claims were seedy, and some stations wouldn't even accept the business at 5 am on Sunday.
Now, with all but ten states ready to go all in on sports gambling, sports radio stations can't get enough of that green. Demetri Ravanos wrote about the money cannon that sports gambling has become for stations. Well, what if you are in one of those ten states where it isn't likely to ever be legal like California or Texas? Where is your pot of gold?
Or, let's face it, the more gambling ads you run, the more risk you take on that the ads will not all work as you cannibalize the audience and chase other listeners away who ARE NOT online gambling service users and never will be. So, what about you? Where is your pot of gold?
Well, let's go Digging for Gold.
The RAB produces the MRI-Simmons Gold Digger PROSPECTING REPORT for several radio formats. In it, they index sports radio listeners' habits against an average of 18+ Adult. The Gold Digger report looks at areas where the index is higher than the norm – meaning the sports radio audience is more likely to use the product or service than an average 18+ Adult who doesn't listen to sports radio. The report, generated in 2020, indicates that sports radio listeners are 106% more likely to have used an online gambling site in the last thirty days. That's impressive because the report only lists 32 activities or purchases a sports radio listener indexes higher than an average adult. I looked at those 32 higher indexes, and I think we can start looking for some gold.
Using sports radio as a back page service for gambling will have a limited shelf life. The gambling companies who commit significant money to get results will continue advertising and chase the others away. So, the future of sports radio needs to include other cash cows.
If it is evident to online sports gambling services that sports radio stations are a must-buy, who else should feel that way?  I looked at the Top 32 and eliminated the media companies. ESPN, MLB/NHL/NFL networks, and others aren't spending cash on sports radio stations they don't own in general. But Joseph A Bank clothing, Fidelity, and Hotwire should! Here's your PICK-6 list I pulled together that's hotter than sports gambling:
Sportscard collectors, Dapper Labs, Open Sea- read about Sports NFT $.
Online brokerage firms-Fidelity, Charles Schwab, Robinhood, Webull, TD Ameritrade
Golf courses, resorts, equipment, etc.- we play golf at home and vacation
Hotwire.com, Booking.com, TripAdvisor, Airbnb, Carnival Corporation, and Priceline.com- we've used Hotwire in the last year.
FedEx, UPS, U.S. Postal Service, Venmo, PayPal, Zelle-we wired or overnighted $
Jos. A. Bank, shein.com, macys.com, nordstroms.com- we went to Jos. A. Bank in last three months
The sports card/NFT market is 32% hotter than the sports betting market for sports radio listeners. Everything on the PICK-6 is at least 100% more likely to purchase than an average 18+ Adult who doesn't listen to sports radio. All listed are at or above indexing strength compared to sports betting. The individual companies I added are industry leaders. Bet on it! Email me for details.