Is SportTrade Creating The Future Of Sports Betting?
"They go live in New Jersey at the end of this year, with plans to launch in other states shortly after."
Let's say you placed a wager on the 76ers last week to cover the spread against the Atlanta Hawks. After taking a 26 point lead, your bet looked pretty good right? Not so fast, as Lee Corso would say. Atlanta stormed back and defeated the Sixers 109-106. Not only did Philly fail to cover, but they lost the game outright. Wouldn't it have be great to cash out your winnings whenever you want? That's the basic theory behind SportTrade, a new betting and trading exchange where you trade sports bets like the stock market.
Cashing out early is nothing new to online wagering. Apps like FanDuel, DraftKings and Pointsbet all offer some sort of early cash out option, allowing you to settle your bet for less than the full payout, depending on the books current odds on the wager. However, many of these cash out options are limited to certain times of the game. Most of them will also not allow cash outs towards the end of games. That's where the SportTrade exchange separates themselves. Since you're trading your position, much like a stock, there is no limit to when you can buy or sell. All you are dealing with is the fluctuation in price. 
Alex Kane, CEO of SportTrade explains what a Sports Betting Exchange is, and how it differentiates itself from traditional sports betting.
"Lets say you want to bet the Phillies against the Nationals. Max Scherzer is starting so maybe the Phillies are a slight underdog and the market has priced the Phillies contracts at $48. That implies a 48% chance to win because at the end of the game, we will settle all the contracts if the Phillies win at 100, and if they lose at 0. What a betting exchange allows you to do is trade throughout the game. So let's say the Phillies have a good first couple of innings, and you bought 10 contracts on the Phillies to win at $48. That's a $480 investment. Two innings into the game, its 3-0 Phillies, and according to the market, the Phillies go from a 48% to 78% chance to win the game. Now as a participant you say 'oh I bought 10 contracts at 48, and now I want to sell them at 78 and make a $30 profit per contract'. Those 10 contracts equal 300 bucks. That's what it allows you to do that's fundamentally different. You simply have the ability to trade on the probability of these sporting events to occur. And you could do it the way that you trade stocks. You can actually day trade the game rather than a traditional sportsbook where you place your bet and wait."
Imagine that, day trading on sports betting. You could sit there with your app open, and in real time see the fluctuation of your positions. Picture yourself on an NFL Sunday, having multiple games going at the same time and watching the real market value of your money increasing, or decreasing, by the second. This is nothing new to people familiar with finance and SportTrade is banking on the crossover between sports bettors and traders.
"Initially the target is certainly someone that has used apps like Robinhood or Coinbase and really appreciates that simple, approachable user interface and understands if I buy something at 10 and then I sell the thing at 20, that's good for me," Kane says. "Or if I buy something at 30 and now it's trading at 20, that's bad. That's certainly the target customer and we've seen just how big that crossover is between someone that trades financial products and someone that's betting on sports. Just look at Dave Portnoy of Barstool Sports. He became Davey Day Trader during the pandemic. He went from sports betting to a day trading expert overnight. And you saw how many of his Barstool audience embraced it, whether on Robinhood, Coinbase, E-Trade, Schwab or elsewhere. That's what we're trying to do."
I really like this idea. But I think the value finds itself more in the futures market. Prop Swap is a company that helps facilitate the sale and purchase of futures tickets. But what if you constantly saw the price on your bet change throughout the season, and were able to sell at any time? Let's say you bet on the Suns to win the NBA Championship at the start of the season. The sportsbooks keep adjusting odds but your bet is your bet.
If you got it at +850, when the book adjusts it at some point throughout the season to +1000, you don't get that extra money, you are locked in at +850. But what if you saw the value of your "position" grow with every win? As the Suns creep closer to the NBA Finals, you're watching your money grow and grow like GameStop Stock in January. You can choose to sell and lock in your profits.
"I think that relative to the other activity on our sites, we, in comparison to our competitors, we'll probably have the highest percentage of volume going to futures," says Kane. "So look, if you think about this, I can buy the Phillies to win the World Series on SportTrade or I can bet them to win the World Series on DraftKings. Why the hell would I choose to do that? You're locking up your money. At least on SportTrade it's a real market value. So like every single game that's going to update, why not give yourself the option, even if you have no intention of selling out early? Would you rather use a broker that allows you to buy and sell any security at any time, or a broker that says 'you just bought Facebook, I'll see you in five weeks?"
Will the sports betting audience embrace this new idea? Will SportTrade compete with the major sports books? Only time will tell. They go live in New Jersey at the end of this year, with plans to launch in other states shortly after. There is certainly big money behind this venture. SportTrade raised $36 million in funding thanks to investors such as Jump Capital, Impression Ventures, Hudson River Trading, Tower Research Ventures, and Jim Murren, former CEO of MGM Resorts International, and Tom Wittman, former CEO of the Nasdaq Stock Exchange.
With financial backing and a revolutionary idea, SportTrade could become the future of sports betting.
Stacy Rost Isn't Toning Herself Down
"There's always going to be random losers that text in things that are meant to hurt you because they have issues and insecurities."
I don't know many people who strive to be unaccepted. Most of us want to be welcomed and valued. It can be tempting to become a different version of yourself when facing criticism. But the only acceptance that truly feels good is being embraced for who you actually are. It's something that Seattle sports radio host Stacy Rost knows all too well. That's why she isn't trying to repackage herself in order to fit into a box that others want; Stacy is here to be herself.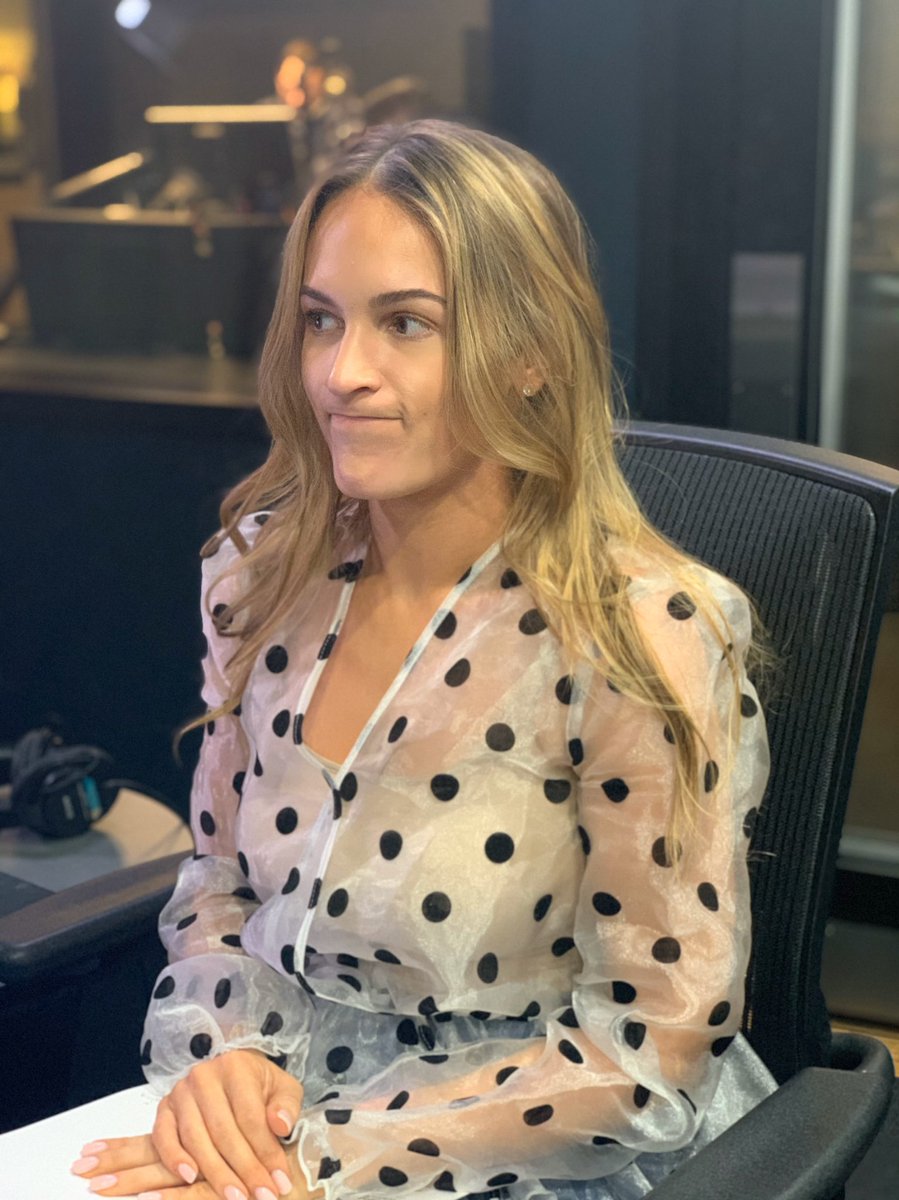 One of the biggest challenges Stacy faces is maintaining unwavering confidence in spite of negativity. Criticism is the archenemy of confidence. It's like Giannis Antetokounmpo stepping to the free throw line as the opposing crowd collectively chants in an effort to throw him off. It isn't easy to stay mentally focused, but it's necessary. Stacy knows that in order to be at her best, she has to be carefree. She can't be thrown off by trolls; dance as if no one is watching so to speak.
Stacy is very insightful. In our conversation the SeaTac, Washington native pinpoints an area in which many men in sports radio need to grow. It's eye-opening to hear her description of how harmful a lack of interaction can be. Stacy also touches on how her nerves developed over time, and how her biggest strength and biggest weakness are tied together. (Oh, and props to her for being so patient with me. I'm much better at joining Zoom meetings than I am at starting them.) Enjoy.
Brian Noe: What teams did you grow up rooting for?

Stacy Rost: Being local, obviously the Seahawks. This is going to sound horrible being in sports radio; I wasn't the biggest sports fan. I liked football, but it was never really explained to me. The extent to which it was explained to me was like "root for the blue guys". Just basic, basic sports fandom, like obviously football being something that I think even casual sports fans are a fan of first. So that was me.

BN: How much catching up did you have to do to get to the level you're at now in knowing the sport?

SR: Oh, a lot. A lot. I think it's a somewhat non-traditional path, but I don't think one that puts you at too much of a disadvantage. When I was about 17 or 18, I really got into sports, particularly college football and pro football but later obviously other sports as a way to kind of adjust to college. I would literally just sit and watch games and Google how many downs are in a football game? What's offsides? What are all the teams? What are all of the positions on an offensive line? I would spend hours and hours and hours a week doing stuff like this. I think that even though sometimes I get a little self-conscious knowing that I was late to sports, for the last 10+ years I feel like I've thrown myself into feverishly learning everything I can about it.
BN: It's funny because you might know more. Someone that grew up understanding the basics might not have researched the intricacies the way you have.

SR: I'm sure this is a feeling familiar especially with many women; it's a little bit of an imposter syndrome where I never assume that I know anything. Sometimes that's a hindrance because it hinders sometimes where confidence would be a great tool to have. Other times though it lets you kind of double check every single thing. Do I really know this rule, or do I want to make sure I look this rule up? I think it just makes you more prepared and more aware of how everything is because you never, ever, ever assume that you know.
BN: What are the expectations in Seattle in terms of a female host knowing her stuff? How does the market treat someone like you as far as that goes?

SR: I've never been a host in another city but I don't think I would have become a host in another city, which probably answers that question. I think like in Boston I never would've been given a shot on radio. Whether it's my tone or whether it's being inexperienced, I think Seattle is a little more tolerant.
That said it's still, like many other sports radio markets, not a very diverse market. If we're diving into a bigger conversation about this, you're going to get trolls in every single market no matter what. There's always going to be random losers that text in things that are meant to hurt you because they have issues and insecurities.
When I first started that really hurt me because it's socially weird. That is not a social norm. At no point in our lives are we told like, hey it's okay to go up to this stranger and say something horrible. That's socially deviant behavior. So you never know how to respond, but I've slowly started learning how to ignore that. The harder stuff is people — and when I say people I mean mostly men — who really do mean well, but who sometimes still struggle to include female counterparts whether it be in conversations or sharing work. You still struggle to assimilate completely. That's what gets in your head a little bit more; when normal people that you think of as being normal people don't always I guess, this sounds horrible, but make you feel validated.

BN: What would be an example of something that a quote-unquote normal person might say that you dislike?

SR: [Laughs] Sometimes it's what they don't say. It could be something like being at a training camp for a couple of years and you notice that you are never involved in football conversations. Or it could be something where you notice that male peers, meaning guys with different outlets, they never ask you questions or they never have conversations about sports with you. In a certain way that's fine because they talk to each other about like concerts they went to. [Laughs] I do think I noticed particularly early in my career that in my opinion in trying to be really welcoming, sometimes people don't know how to interact with someone they might think is different, so they just don't. That can be accidentally harmful and alienating.
BN: It's interesting to me because I'm just thinking of companies that have training where it's like don't do this, and don't say that, right? But you're talking about the opposite; do this, make someone feel included. It's funny that you can follow a company's training yet still make someone feel weird if you don't interact with them.
SR: And that's the stuff that hurts you more, particularly when you're first starting out because you think is it me? Is there something with me why I'm left out? And it keeps you from growing.
I remember one person, his name is Steve Cohen, he's with The Athletic now. He was such a huge mentor and a great friend when I first started because we had a mutual friend in common. I specifically remember there was a player that had come in for the Seahawks who had a heated moment in a training camp. Steve was told by someone else, oh yeah I talked to this guy's OC and he would do this all the time in college, or something like that, just little nuggets of information. You miss out on so many of those when people don't talk to you and when you don't form those relationships. Again, I think that in my experience there has been a good faith effort by many of the men in my market to be welcoming. But I think as a whole because sports media isn't exceptionally diverse particularly in radio, there's still some learning to be done.
BN: Did you have more nerves when first were on the air, or when you got the lead hosting opportunity and a much bigger stage?

SR: I was never nervous when I started, ever. I don't know what it was; I didn't think twice about it. I don't remember feeling nervous when I started doing radio at all. I became more nervous as a result of feeling less confident because I started seeing so much negative feedback. If we're being open, the last year and a half of being more forward-facing as a lead host as opposed to starting out as a third chair, I think that is when for the first time in radio at all I started wondering do I sound stupid? Am I saying the right thing? Does this sound bad?
I was doublethinking every show because you're dealing with people reacting to you negatively for the first time. In my personal experience, the feedback I was getting was so negative. You struggle internally with thinking I want to be able to get back to when I felt I was naturally good at it, but now I don't feel like I can naturally be myself because people just don't like it.
That's a very vulnerable statement. But again I never thought twice when I started. It was only later that I started to think wait, do people like me? It was certainly the first time that I was questioning hang on, am I an unlikable person? [Laughs] I didn't realize this was my brand. Am I like a villain? I never thought about that before.

BN: What helped you get out of your own head so you could stay focused on what you need to do?

SR: When I initially started specifically on air, we had a lot of women behind the scenes here. A lot of them had either been in radio for a while or had been hosts for a while. It was easy to talk to them and have them be like hey, I dealt with this too, let's go get a coffee and get over it. It was a very healthy support system at work. There were men that I worked with too who were also incredibly supportive. So that's the first part is just a really good support system.
I think the second one is Jake Heaps and Curtis Rogers, my co-host and producer. We're all friends outside of this; it's a familial kind of feeling. They joke around, gang up, make fun of me sometimes. We all tease each other, but other times they give you that tough love of don't care about this person, that doesn't matter. They know me well enough to tell when a comment on a text line or a tweet into our show has bothered me. They know well enough to nip it in the bud and be like hey let's get excited about this next segment. Forget that guy, we've got 30 minutes left in the show, let's really go all-in.
The three of us are able to very quickly pick up on how each other is feeling in the moment. When you have a show to do and someone hurts your feelings, yeah I might feel sad after the show, but you can't just go through the rest of the show feeling down. That in a weird way has also helped train myself to get over that quickly.

BN: What is it that you love about what you do? 
SR: Oh my God, everything. I love having fun every day. I feel like when I started going on air it was the very, very first time in my life when I thought, oh my God, I love what I'm doing. I feel like I found — not what I'm supposed to do, that sounds horribly narcissistic — but I found something that I love doing that encapsulated so much of how I love interacting with people. I love asking questions and laughing and having fun and telling stories and getting mad and getting fired up. You can do so much of that every single day. And you get paid to do it; that's amazing.
I love watching sports for a living. I'm sure you love that.
On Sundays you'll never catch me complaining ever in my life about overtime for a game. The fact that we get paid to sit and watch a football game is unbelievable. I love that it is literally our job to leave a game and think what did I love? What did I hate? How did they get better? Now I get to think about this for hours and not feel like I'm dwelling. We're paid to think about this game. Everything — the analysis, the conversation; I love almost everything about it.

BN: Who are some of the female broadcasters or broadcasters in general that you look up to?

SR: I used to love watching The Dan Patrick Show in the morning. I love his interview style, how casual he sounds. What's funny is I don't sound anything like him or have the same style at all. Personally I feel I'm horrible at interviews and so I still watch a lot of his.
Same with Rich Eisen, who has a different style, but I feel both are just wonderful interviewers. That is something I do love about our job; the opportunity to talk to people. I love the two of them. I find myself loving more analysts.
I'm sure any woman that you interview would say Mina Kimes. Women like Doris Burke and Maria Taylor, Jemele Hill, who has also written wonderful stuff. She's so clear about her opinions in a way that I still struggle to be. She's someone I also love following. There are so many.
I loved Katie Nolan with whatever outlet she was with even back when she was just first starting with YouTube videos to now. She has a podcast I just listened to, which was just this candid, free-thought monologue about mental health struggles she had. I thought oh my God, I've never heard anything this candid in my life. Wow, that's such a cool way to do a podcast. I'm sure it wasn't something she intended.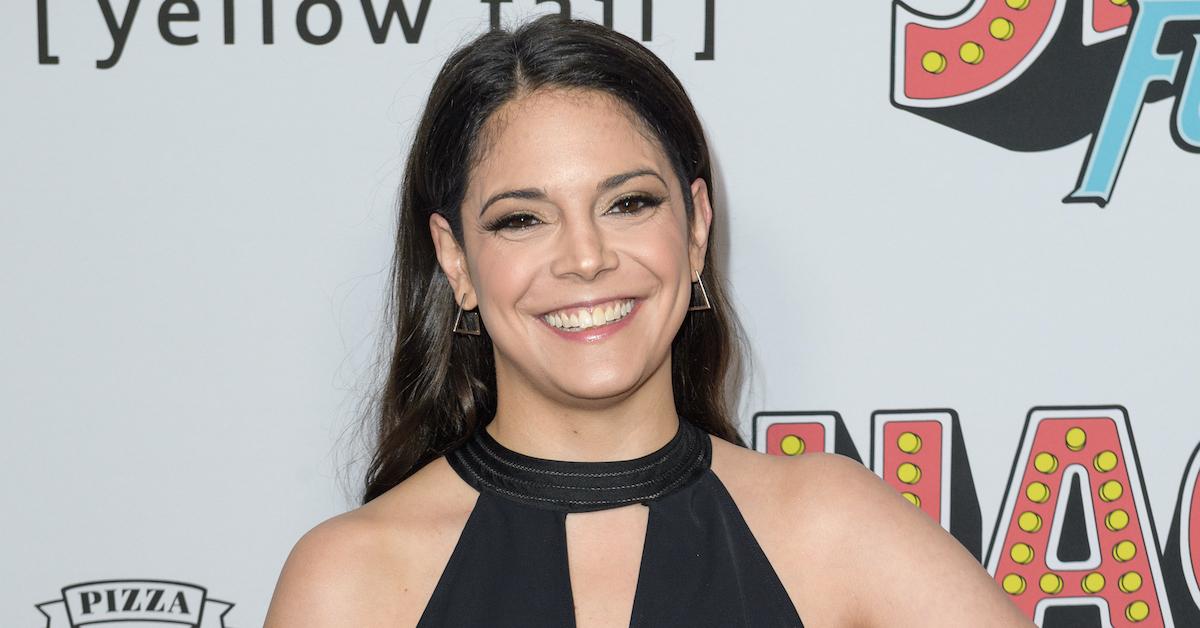 I think there are so many great examples of women and men, but especially women, pushing the boundaries of what sports radio and sports coverage sounds like in a way that I love.

BN: When you mentioned Dan Patrick's style it got me thinking of this; what style works in Seattle and what style doesn't play there?

SR: Oh man, that's a great question. I'm still figuring it out myself. My own experience with figuring out what works and doesn't is also going to be gender. There might be a facetious tone that works with some men that sometimes isn't going to work with me because people think I'm being serious. That's part of a problem.
I do think a facetious tone, being sarcastic, being analytical can work well here. I think there are really smart fan bases that really embrace that. I think that being hot take experts can be trickier. It depends what your hot take is going to be. I think the sports media culture is just a little different so that sometimes doesn't land in the way it might in a place like Boston or New York. I think that's to be expected. If you were to think to yourself what would work in New York that wouldn't in Seattle, maybe some abrasiveness. That would probably be something.

BN: What would you say right now is your biggest strength as a host and your biggest weakness?

SR: I would say they're tied together. My biggest weakness is sometimes just not being confident, which is the most important thing you need as a radio host. Talk about an Achilles heel. The most important thing you can do as a radio host is be confident and think your opinion matters and people should hear it. It's this weird kind of thing that might not always play in real life if you were with your friends, and it makes for a fantastic radio host.
Someone who's confident, thinks he or she has something to say, and everyone needs to hear it right away. But that's the stuff that draws people to you. It's like a magnet. I think that when I'm at my best, I have it. When I'm at my best it's not trying to be someone else or trying to tone myself down to try to preemptively combat stereotypes I think people have of me. For instance, if I want to make a joke about a reality TV show, when I first started I just would've done it. I would've said forget that, I'm going to make this joke, it's funny. Or I would've been more facetious or more carefree. That's when I'm at my best. I'm not trying to sound more palatable to someone who doesn't think women should be completely themselves in sports radio. That's really a universal skill that makes everyone at their best.
The biggest weakness is sometimes not having that, and biggest strength is I think when I have it — and I sound narcissistic saying it — I think when I'm confident, I'm great. I feel like I'm exactly where I should be.
BN: What do you see in the future for yourself? Is there any specific goal that you would like to accomplish?

SR: I don't know. I'd love to veer into podcasts said everyone ever in radio. Whether it's my own interview style or content that I personally like that isn't always suited to purely sports radio, I think there are some types I'd love to be able to explore. I think trying newer audio mediums, podcasting, things like that; I'd love to continue to explore that and branch off into that. As far as where it goes after that, I don't know. I just hope that my love for what I do is able to translate to just give me opportunities, to keep finding new things.

BN: How about if you were in another market? Have you basically been in the same area throughout your life?

SR: I have. Yeah, if I was in another market, oh man, I'm not convinced again like I said I'd be given a shot in another market.

BN: Why not, right? You're personable and you know your stuff. Why wouldn't it work in another market?


SR: Seattle's funny, man. I think I would be challenged to be a little more forward in other markets. I think it would put me in a spot. To be frank, that would probably be good for me to practice being like, hey do you want this coach fired or not? That's not quite the conversation we're having here. But yeah, I love what I do and I know that radio in so many ways whether it's through podcasts, digital, whether it's video properties, whatever it is will continue to evolve. So I want to explore all of those things and all of those opportunities.
What To Remember During a Job Search
"Once you get over the trauma of losing your job, an even more frustrating and time-consuming process awaits."
As I perused through the trades over the last week, I was disheartened to see that there were several people in our industry have suddenly found themselves out of work.  
As someone who has spent time on the beach, I wanted to share some experiences that I went through and what I learned along the way.  In the past, I penned a piece with advice for those that have been fired.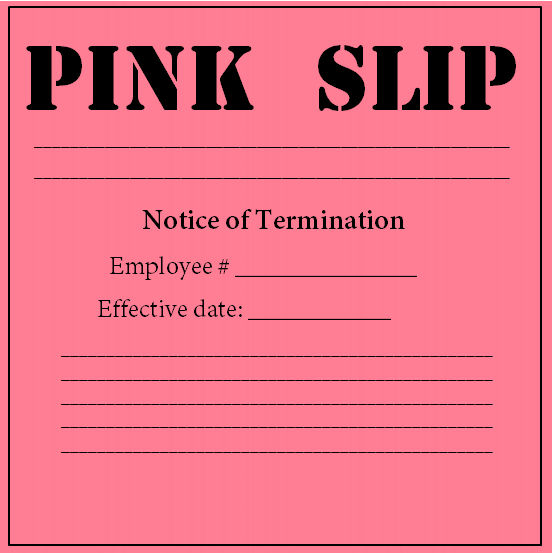 What I wanted to focus on this week, was the next step, the actual job search process. Once you get over the trauma of losing your job, an even more frustrating and time-consuming process awaits. If you're in that stage, here are some things to keep in mind as you go through that journey.
DON'T TAKE IT PERSONAL
When I was on the beach for 7 months, I interviewed for eight different jobs in eight different cities. I made it to the finalist stage EACH time. I knew that I was qualified for all these positions. In some cases, I was overqualified. All I ended up with were eight different rejections. Repeatedly I kept asking myself the same questions.
"How the HELL did they not hire me?"
"They hired THAT person??? WTF????"
People make hires for a variety of reasons and often it isn't because you weren't good enough for the job.
Here's another thing- sometimes, they make the WRONG hire.  Don't take rejection personally.  
MEND FENCES
Nobody is perfect. Odds are, somewhere along your career path, you pissed off somebody.  Maybe it was your fault.  Maybe it wasn't.  None of that matters. All it takes is one person to say something bad about you and it can cause irreparable damage to your future job prospects.  Trust me, I KNOW that to be true. 
Whatever the case, swallow your pride.  Seek out the people you had tense moments with and try to make peace.  Even if they aren't receptive, it will speak volumes about your character to have at least made the effort.  
KEEP NETWORKING
Whenever I meet someone who is looking for a job, I try an introduce them to as many people as possible. Like any industry, broadcast media is really about WHO you know. Do you have a friend who knows a friend who is a PD or a GM? Work those relationships. Even a ten-minute conversation on the phone can be worth ten times its weight in gold in terms of your prospects.
NEVER STOP WORKING
The great thing about our business is that you ALWAYS can continue to do a show.  Creating podcasts have become all but turnkey.  Platforms like YouTube and Twitch have given anyone with a camera and a microphone the ability to broadcast whenever and wherever they want.  Take advantage of this.  Do YOUR show.  Don't think about how many people are listening.  You'll stay sharp at your craft and provide potential employers something to listen to.  
BELIEVE IT OR NOT, THE RIGHT JOB WILL COME ALONG
There are moments when, as much as I was told thus, I didn't believe it.  However, every talented job seeker has always ended up on the right side of the employment line.  One way or another, the right job will come along. 
Less than a year ago, I was sitting in my house, unemployed and wondering what I was going to do with the rest of my life.  This past weekend, I was in the visiting radio booth at American Family Field, producing the White Sox Radio broadcast of their road series with the Brewers. 
A year ago, I never thought I'd be in this position, but it happened.  It will for you, too.  
ESPN Can't Be ESPN Without Football
"You know the saying "scared money don't make money?" Well, ESPN knows that smart money can eliminate the need for scared money entirely."
I saw a Tweet on Monday, just after Texas and Oklahoma made their impending exit from the Big 12 official, that interested me. Athlon's Bryan Fischer asked how the recent investment in college football ESPN has made would affect its ability to lure more properties to the network.
Much has been made of the American television rights to the Premier League hitting the open market. ESPN, Amazon and DAZN have all expressed interest, while NBC has made it clear that it does not intend to let Britain's top soccer league go anywhere else. All of that points to a major bidding war on the horizon.
ESPN has invested a lot in soccer recently, particularly at ESPN+. The company has the American media rights to top leagues in 9 different countries, including Spain's La Liga and Germany's Bundesliga, which are both full of international stars. It also has MLS games and major national and club tournaments from Europe. Whenever that day gets here where soccer overtakes hockey and then baseball as America's third most popular sport, ESPN is in good position.
That is kind of the point here. ESPN does a lot of betting on the future. The major investment in college football is about cashing in right now. Younger American generations really like soccer and follow it in a variety of ways. The generation with money to spend right now loves football and they are going to consume it wherever they need to.
ESPN will pony up the money to expand the College Football Playoff. It will get behind Texas & Oklahoma moving to the SEC, where it is already heavily invested. It will open up the checkbook and tell the NFL "just name the amount" in order to get a Super Bowl.
You know the saying "scared money don't make money?" Well, ESPN knows that smart money can eliminate the need for scared money entirely.
History is on ESPN's side when you talk about taking risks. The network has bet big and seen it payoff. It rode college basketball to national relevance in a time when that sport was a blip on most people's radars. More recently, it got in on the World Series of Poker at the right time and pulled back when it needed to.
If ESPN views the Premier League as a necessity for its future, it isn't hard to imagine it will have any trouble finding the necessary money. But the network knows that football, both college and the NFL, are not leaving the top of the American sports hierarchy any time soon. The goal isn't just to have football. It is to have the very best football.
So, it does what it needs to in order to become a part of the Super Bowl rotation. It commits the resources to expanding the College Football Playoff. And right now, as the SEC is busy not just winning the college football arms race, but obliterating anyone in its path, ESPN is committing what it needs to to make its top college sports property a juggernaut.
Conservative pundits love to make a big deal of ESPN subscription numbers, pretending not to know that no one subscribes individually to cable channels. But look at the money being thrown around. Clearly Disney thinks the network is doing just fine and is worth investing in. For better or worse, it shapes most of the national sports conversation.
If Norby Williamson and Jimmy Pitaro think that conversation will include more Premier League talk in the future, they will find the money to spend. And when they find it, they will thank the SEC and the NFL for taking the network's money and turning it into more money.