Chris Plank Wants To Keep All The Jobs He Has
"I don't ever want there to be a point to where I'm on the air and I'm like is this thing almost over?"
Do you remember Ben Zobrist? The utility baseball player was a Swiss Army knife — second baseman, outfielder, switch-hitter — most notably for the Royals and Cubs during his career. The guy practically sold hot dogs and handed out cotton candy as well.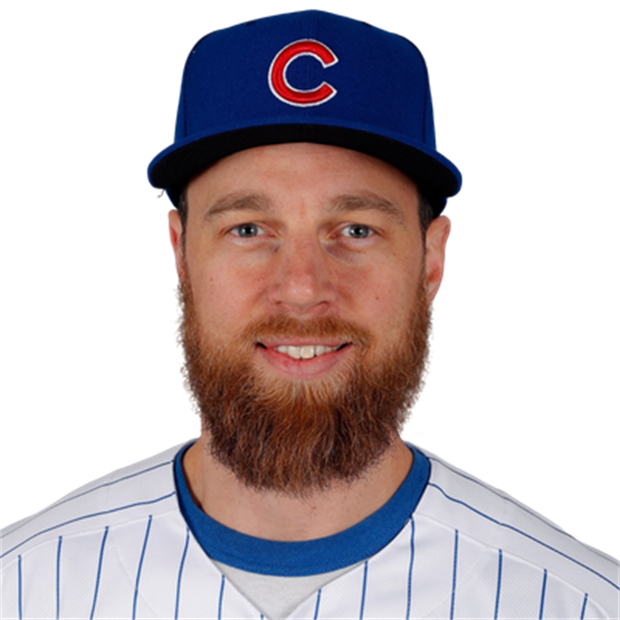 In many ways, Chris Plank is the Zobrist of sports radio. Plank hosts multiple national shows, a local show in Oklahoma, broadcasts OU softball and volleyball games, and was also a program director. The only thing missing from his credentials is International Man of Mystery or 007. 
Plank's versatility has made him valuable to numerous companies throughout his career. Broadcasters that accumulate so much time behind the mic usually have interesting observations and great stories. Plank is no exception. He talks about Oklahoma's shift to the SEC, his most challenging role, the point when he thought he made it in the industry, and the partner that makes him want to quit radio. It's easy to feel Plank's passion for broadcasting when you hear him. Reading the conversation below is no different. Enjoy.
Brian Noe: What has local sports radio been like ever since Oklahoma announced that it's heading to the SEC?

Chris Plank: Oh, it's been wild. I know you work with Tyler McComas. We were putting together a piece on SEC expansion for a magazine we write for. He gave me a quote where it was one of the most exhilarating feelings whenever you realized this was really happening. We have probably spent the better part of like 15 years talking about conference realignment. Is the Big 12 going to expand? Is the Big 12 going to survive? Where is Texas A&M going? What's up with Nebraska? This has been a regular topic of conversation forever. 
When you realize that this is legit, that this is really happening, it's unlike anything I've experienced. It's been exciting. In my state in Oklahoma, it's been very combative. Oklahoma State fans are pissed and understandably so. Oklahoma State has a lot to provide and always wants to talk about hey, we don't need Oklahoma. But then when push came to shove they realized wait, you did this without us. So their fan base is mad. That brings in a whole different kind of angle to all of this. To see those two sides come together on social media and just clash, it has been a wild couple of weeks. We've spent a long time thinking we had things figured out and then boom, something hits and it's been one of the craziest things I've ever seen.

BN: Is it better for your local sports talk show if Oklahoma stayed on top in the Big 12, or shifts over to the SEC where who knows what happens?

CP: The complaining about not having a good conference home has always been fascinating from my seat focusing on Oklahoma a lot. And as someone who works regularly on Big 12 Radio, yeah I'm okay if they wanted to stick around for a little bit. But Joe Castiglione is the best athletic director in the game. In my role that I have with the University of Oklahoma, he has always challenged us to have a broad vision. I'm all about what's best for the greater good. And for the greater good in this instance is the health of the University of Oklahoma.
Do I love the conference debating and things that have taken place for so long? Yeah, sure. It's fun. But at some point the rubber has got to meet the road. I'm absolutely positively juiced about this for the future of Oklahoma. And I don't know what it holds. You think about people that work for the Longhorn Network at Texas. What does that truly hold for them? We don't know. What does it hold for those of us at Sooner Sports TV? You don't know. But you're excited for the potential of what it could mean and where it could go with the SEC. So I'm pretty juiced about it.
BN: You've got your local show, your national commitments, the Oklahoma stuff; what does your schedule look like during the workweek?

CP: Every day is different. I have my local show which is on at 9 a.m. Monday through Friday. Outside of that I'm just picking up whatever I can get. My number one priority is the University of Oklahoma. If it's the podcast that we put together, a TV deal that they need me to sit in on, a volleyball match that needs a play-by-play guy, that's number one on the depth chart. That's why I'm here. That's why I live in Goldsby, Oklahoma, just outside of Norman, because I wanted the opportunity to do more. If you ask what the daily schedule looks like, it varies. But if you're looking at the depth chart, that's number one.
It's like a very complicated jigsaw puzzle. Sometimes when you look down and you feel like you have too many pieces to fit in one place. It's like jeez, there's a SiriusXM responsibility, there's FOX Sports Radio, you've got two games, your local show's got a remote here, oh by the way there's another game you need to add, you've got a TV show, and then there's a Coach's Corner and a practice report. How are you going to fit all of these together? It always works out. Then there's some weeks where it's like oh look, you've got your local show. [Laughs] It's wild to think about.
I think we all want to be in that situation where we're doing a three to four-hour show Monday through Friday and that's it. We don't have to worry about filling in the voids anywhere else. But I've got three kids; all of them are going to want to go to college at some point. I've got a wife that's a stay-at-home mom whom I love very much and I want to provide for her. I can do all of my stuff from here at home for the most part. It's a walk from my house to my garage. The easiest answer is I don't know what my daily schedule is because it changes seemingly every single day and I love it.

BN: If you go back to the beginning of your career, how did you get into sports talk?
CP: I got out of college and I had decided that I wanted to get into TV. I couldn't get a job. I had been an intern at a couple of places. I got a part-time job at 1430 in Tulsa. I worked at this media services place, Orca Incorporated. My boss was Harry Willis. He was a big sports fan. They had a spot open up for a producer on a morning show. I was like hey I'll jump on and help. It was kind of non-stop from there.
We had a few issues where personnel changed, so I ended up just basically starting as a part-time board op, Brian. It led to an 18-year career at one station, which is an anomaly in this business. I'm very proud of that. I'm not saying it was always the most lucrative thing on the planet and I have an ex-wife to prove that, but it was a unique route because I went from part-time board op, to full-time co-host, to afternoon host and program director in about the span of three years. I'm 23 years old and I'm running two stations. I don't have a clue of what I'm doing. That's how I got in.
I was very lucky when I was in college. I went to the University of Tulsa and I worked in the sports information department. I got to know a lot of the media guys. That helped a lot. The play-by-play guy at Tulsa had just started, Bruce Howard, and he's been a lifelong friend and mentor to me. It's been wild to think about that time — we're talking '97 here — the thing was you're going to go to Bozeman, Montana and then you're going to go maybe Sacramento, and then if you're lucky you could end up in St. Louis. I was prepared for that path, but it just never really materialized. I fell in love with radio and thankfully it got me to where I am today, which is finally making enough money at 46 to keep my head above water. Barely.

BN: When did you feel like you had made it in radio?

CP: In '07 I got a divorce. I realized, all right I'm going to have to do something more than being the afternoon host on 1430. There was a guy named Andrew Ashwood who worked at FOX Sports Radio. He had helped me out with a few things because I needed some advice on a guest or something. I said listen, I'm thinking about sending out these CDs, will you listen to it and tell me what you think? He called me back and he was like do you want to fill in on Saturday night? I don't even know what that means but okay. I have no idea.
I ended up filling in in like '07. It took off from there. I ended up doing what was The Third Shift, which was 1-5 a.m. on Saturday and Sunday nights. Ben Maller was doing the weekends. I think Jorge Sedano had just taken off for ESPN. They moved Ben to the weeks and I did the weekends. Somewhere in there they had a massive bottom fallout in radio. I want to say it was like '08, somewhere around there. And everyone was gone. The whole thing changed. At that point I felt like I had made it. I'm doing national shows. I'm making good money. It's on top of what I'm doing locally. Everyone locally is happy. That was a moment I thought I had made it.

BN: What led to you doing sidelines during Oklahoma football games?
CP: It was perfect because in 2011 the play-by-play voice for Oklahoma retired. Bob Barry was a longtime, legendary play-by-play voice. I had done some fill-ins. I did a basketball game on New Year's Eve in like 2009 when Tiny Gallon broke a backboard. When he retired they moved Toby Rowland, who was the sideline guy, up to the booth. I happened to mention hey, if you need someone to fill in for the spring game, I'd love to do it. The station I was at in Tulsa was an affiliate with Oklahoma. So they're like yeah, go for it. Let's do it.
It's still one of the wildest things because I hadn't met Toby once. We did that one game together and you knew it clicked. You just knew that this can work. If you guys will have me and if I can do what you want, I have no problem driving back and forth. So my station was all about it, thankfully. I would just get in our station van and I would drive back and forth every Saturday from Tulsa to Norman. If we had a road trip, I'd catch a flight in Oklahoma City and go to wherever they were. That's how that relationship started.

BN: When you think of your entire career, what would you say was initially the most challenging role you've had?

CP: Husband, dad. The balance of it. I don't have a good balance, bro. I don't. I struggle with it till today. I was thinking about this a lot the other day because my wife and I have been in a fight about me wanting to add stuff to my local show. My point is you don't ever want to be typecast. You don't just want to be the fill-in guy. You want to do enough in those moments to where you wow. It's like damn man, I heard Chris Plank on the other night with Brian Noe, they're freakin' awesome. They can do our drive-time or our morning show. That was great stuff. For me you never know when that moment is going to come and they might hear you. So you have to take everything you possibly can and show that you can be versatile. I don't want to be typecast as just a college football guy. There's so much more to me and to sports. That's been my challenge.
I'm very lucky that I have a very understanding wife. I have two kids that get it. We're sitting here in my home studio and my seven-year-old will come out here every now and then and sit and wait for me to go to a commercial break to talk. That's been the hardest thing for me in the real world is just that balance. I then stop and I pause and I'm like damn, what a great problem to have to where you're trying to balance when can I do a fill-in, when should I do a fill-in. Ninety-nine percent of the time you ask me, I'm in. The only time I'm not is if there's an OU event in the way.
I've got a son that's a senior in high school this year. He's going into his senior year in high school and I'm like what? I know that I just blinked and he went from being a little kid that was running around the studio breaking my partner's bobblehead doll that I couldn't replace, to being a senior in high school. I don't want that same thing to happen with my two girls. It's tough. There are no guarantees in this. Even if you have a contract, that thing can blow up in a heartbeat. That's been one of the hardest things for me; that balance has been the biggest thing for me, man. It's tough.

BN: What other job could you see yourself having the same passion for if not the radio stuff?

CP: It's funny, I was thinking a lot about how I compartmentalize things. I can remember being so broke early in the days having to go to a remote and stop in my truck and having to scrounge in the seat cushions to see if there was enough change to get gas. I remember seeing those little signs on the side of the road that were like earn $50,000 by calling this number. I'd call that number and the next thing you know I'm an hour into a pyramid scheme pitch. All these things that if I didn't love sports and I didn't love radio so much, I probably could've put myself in a position with a media services place that I started with, or a marketing department somewhere.
My first father-in-law, which sounds so weird to say, he was the Executive Vice President at Merrill Lynch. I probably could have said hey Bill, I want to follow in your footsteps. I could've done that. But I like the pain of not knowing if I was going to be able to work the next day because I was going to get fired. I got really lucky that I got some of the breaks that I did and I hope that I've taken advantage of them. It's been fun, but you're right, I'm 46 now, nothing is guaranteed, but if all of this is to fall apart I'm like gosh, am I going to be a farmer? What am I going to do? I have no idea what I would do if everyone just says all right, we're done with sports, we're not doing this anymore. No clue.

BN: What it's like to work with Arnie Spanier?

CP: There are a lot of different layers to that. There are moments when it's really awesome because Arnie is not afraid to be the bad guy. I don't think he would mind me saying this, but there are also times where working with Arnie makes me want to quit radio. And I'm not even kidding. I fought with him for three years about Tom Brady. I'm like, Arnie, Tom Brady's not done. He's a good quarterback. Every year, 'Tom Brady's old. He should move on. The Patriots stink. They're done. They're finished.' Every Sunday it was a fight. Then all of a sudden last year after the midpoint of the season, suddenly Arnie's like well they have Tom Brady so they're the best team. I'm like we spent years fighting about this and all of a sudden you do a 180 and it's his brilliant idea that he came up with. Never acknowledging anything, anything, that had taken place before. It's funny because there are enough people that catch on and are like did that just happened?
Arnie likes to take the team that everyone is saying great things about and find something wrong with them. That's fine because I'm the complete opposite. It's great and it's enraging sometimes because he wants to act like he takes himself so seriously when he really doesn't. I think that's one of the best parts of him. He'll be the first guy to text you when your team loses and the last guy to text you when they win. That's Arnie for me but I love working with the guy. It's been really fun. It's been really eye-opening. I grew up listening to Arnie Spanier. When I started in radio he was the evening host on One on One Sports with Papa Joe Chevalier and you, at 800-777-2-907. So it's been fun for me. He's a blast. He's become a true friend.


BN: When you look at the next 5-10 years, do you have any specific goals that you want to accomplish?

CP: Sure, yeah. I would like to get to the point where I can take a couple of weekends off and not be worried about it. I want to get to the point, and my wife always jokes with me about it, to where I could say hey Scott, listen man, I got my kids this weekend and I just want to spend a Sunday night with them. But I can't allow myself to do that. Am I worried I'm going to get fired? I don't know, maybe. But that's more of a me issue. I have FOMO bad, a fear of missing out. I would like to keep all the jobs that I have. [Laughs] I would like to still be the Oklahoma Sooner utility guy to where if I'm not doing sidelines for football, I'm doing play-by-play for softball. I would like to see that roll continue to grow and expand. I would love to have my local show get to a point to where it's grown. If that's through affiliates, if that's through ratings, sponsorships, whatever.
But more than anything else, Brian, I know this is going to sound so corny, first I want to lose 20 pounds, and then I want to keep loving what I do. I don't ever want there to be a point to where I'm on the air and I'm like is this thing almost over? And we're all going to have those. There can be some times when you're filling in for Ben Maller, and it's 4:30 in the morning, and you're like oh gosh, I've got two more segments. I never want to have that to where it's 11:30 a.m., and I've got another 30 minutes left in my show, and I'm saying I want to go home or I want to be somewhere else. I want that passion to continue to burn bright because it is right now. That's the most important thing to me.
Keeping Premier League Games Shouldn't Be A Hard Call For NBC
"Beyond its massive global fanbase, the Premier League offers NBC/Peacock a unique modern 21st-century sport for the short attention span of fans."
NBC Sports is facing some tough, costly decisions that will define its sports brand for the rest of this decade.  A chance to connect with viewers in a changing climate and grow Peacock's audience as well.  However, making the right choice is paramount to not losing to apps like Paramount+ (pun intended).
NBC is currently in the business of negotiating to continue airing the Premier League as their current deal ends after this 2021-2022 season. NASCAR is contracted to NBC (and FOX) through the 2024 season.
NBC's tentpole sports are the NFL and the Olympics.
Negotiations for the EPL are expected to go down to the wire. Rather than re-up with NBC, the league is meeting with other networks to drive up the price. NBC has to then make a decision if the rights go north of $2 billion.
Should NBC spend that much on a sport that is not played in the United States? It's not my money, but that sport continues to grow in the US.
If NBC re-ups with the Premier League, will that leave any coins in the cupboard to re-up with NASCAR? Comcast CEO Brian Roberts hinted that there might be some penny pinching as the prices continue to soar. This may have been one of the reasons that NBC did not fight to keep the National Hockey League, whose rights will be with Disney and WarnerMedia through ESPN and TNT, respectively.
"These are really hard calls," Roberts said. "You don't always want to prevail, and sometimes you're right and sometimes you're wrong, but I think the sustainability of sports is a critical part of what our company does well."
Roberts was speaking virtually at the recent Goldman Sachs 30th Annual Communacopia Conference. He told the audience that between NBC and European network Sky, that Comcast has allocated approximately $20 billion towards these sports properties.
Comcast CFO Michael Cavanagh spoke virtually at the Bank of America Securities 2021 Media, Communications and Entertainment Conference and echoed that the company is in a good position to make some strong choices in the sports realm.
"The bar is really high for us to pursue outright acquisitions of any material size," Cavanagh added. "We got a great hand to play with what we have."
While the European investments involve a partnership with American rival Viacom, the US market seems to have apparent limits.
Last Saturday's NASCAR Cup Series at Bristol Motor Speedway was seen by around 2.19 million people. It was the most-watched motorsports event of the weekend. That same week eight different Premier League matches saw over 1 million viewers. More than half of those matches were on subscription-based Peacock. 
Beyond its massive global fanbase, the Premier League offers NBC/Peacock a unique modern 21st-century sport for the short attention span of fans. A game of typical soccer fan is used to a sport that is less than two hours long. The investment in a team is one or two games a week. 
My connection to the Premier League began before the pandemic. When I cut the cord in late 2017, I purchase Apple TV. Setting it up, it asks you to name your favorite teams. After clicking on the Syracuse Orange and the New Jersey Devils, I recalled that my wife has family based in London, England. They are season ticket holders for Arsenal, and that family redefined the word "die-hard" fans.
I've long been a believer that sports allegiances are best when handed down by family. I love hearing stories of people loving the New York Giants because their parents liked them, and they pass it down to their children.
I've successfully given my allegiance to the Devils to my young daughters.
By telling Apple TV that I liked Arsenal, I get alerts from three different apps when the "Gunners" are playing. The $4.99 is totally worth it to see Arsenal.
Whenever I told this story, I was amazed to see how many other American sports fans had a Premier League team. Students of mine at Seton Hall University rooted for Tottenham Hotspurs, while an old colleague cheers on Chelsea.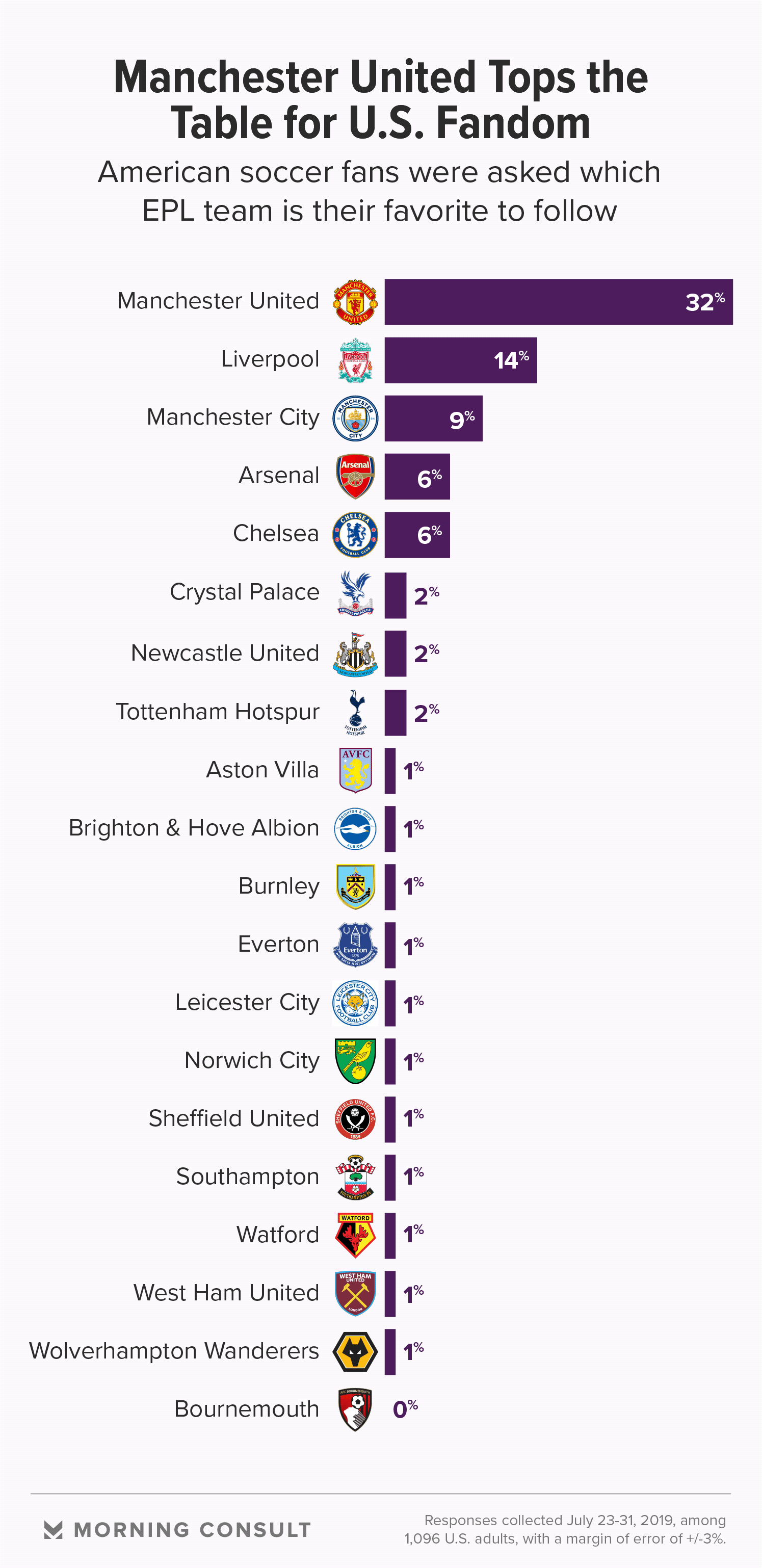 This is not meant to say that NBC should sign the EPL on my account. The key for any US-based soccer fan is that between Bundesliga, Serie A, and other leagues, there will be no shortage of soccer available on both linear television and streaming services.
Besides, Dani Rojas did say that "Football is life." NBC, originator of the Ted Lasso character, should make keeping its Premier League US connection a priority.
Today, Demetri is joined by Tyler McComas and Russ Heltman. Tyler pops on to talk about the big start to the college football season on TV. Russ talks about Barstool's upfront presentation and how the business community may not see any problems in working with the brand. Plus, Demetri is optimistic about FOX Sports Radio's new morning show.
Podcast: Play in new window | Download
Subscribe: RSS
6 Ad Categories Hotter Than Gambling For Sports Radio
"Using sports radio as a back page service for gambling will have a limited shelf life."
For years sports radio stations pushed sports gambling advertisers to early Saturday and Sunday morning. The 1-800 ads, shouting, and false claims were seedy, and some stations wouldn't even accept the business at 5 am on Sunday.
Now, with all but ten states ready to go all in on sports gambling, sports radio stations can't get enough of that green. Demetri Ravanos wrote about the money cannon that sports gambling has become for stations. Well, what if you are in one of those ten states where it isn't likely to ever be legal like California or Texas? Where is your pot of gold?
Or, let's face it, the more gambling ads you run, the more risk you take on that the ads will not all work as you cannibalize the audience and chase other listeners away who ARE NOT online gambling service users and never will be. So, what about you? Where is your pot of gold?
Well, let's go Digging for Gold.
The RAB produces the MRI-Simmons Gold Digger PROSPECTING REPORT for several radio formats. In it, they index sports radio listeners' habits against an average of 18+ Adult. The Gold Digger report looks at areas where the index is higher than the norm – meaning the sports radio audience is more likely to use the product or service than an average 18+ Adult who doesn't listen to sports radio. The report, generated in 2020, indicates that sports radio listeners are 106% more likely to have used an online gambling site in the last thirty days. That's impressive because the report only lists 32 activities or purchases a sports radio listener indexes higher than an average adult. I looked at those 32 higher indexes, and I think we can start looking for some gold.
Using sports radio as a back page service for gambling will have a limited shelf life. The gambling companies who commit significant money to get results will continue advertising and chase the others away. So, the future of sports radio needs to include other cash cows.
If it is evident to online sports gambling services that sports radio stations are a must-buy, who else should feel that way?  I looked at the Top 32 and eliminated the media companies. ESPN, MLB/NHL/NFL networks, and others aren't spending cash on sports radio stations they don't own in general. But Joseph A Bank clothing, Fidelity, and Hotwire should! Here's your PICK-6 list I pulled together that's hotter than sports gambling:
Sportscard collectors, Dapper Labs, Open Sea- read about Sports NFT $.
Online brokerage firms-Fidelity, Charles Schwab, Robinhood, Webull, TD Ameritrade
Golf courses, resorts, equipment, etc.- we play golf at home and vacation
Hotwire.com, Booking.com, TripAdvisor, Airbnb, Carnival Corporation, and Priceline.com- we've used Hotwire in the last year.
FedEx, UPS, U.S. Postal Service, Venmo, PayPal, Zelle-we wired or overnighted $
Jos. A. Bank, shein.com, macys.com, nordstroms.com- we went to Jos. A. Bank in last three months
The sports card/NFT market is 32% hotter than the sports betting market for sports radio listeners. Everything on the PICK-6 is at least 100% more likely to purchase than an average 18+ Adult who doesn't listen to sports radio. All listed are at or above indexing strength compared to sports betting. The individual companies I added are industry leaders. Bet on it! Email me for details.