Sports Radio America: The Starting Point When There Is No College Radio
"If we want to replace talent with talent, we have to develop talent at the lowest levels much more than asking for requirements at the highest levels. Every industry needs their farm-system."
It is a laboratory. A place to make mistakes. A spot to make friends. The hub of many communications schools. College radio stations are the pipeline by which young, aspiring broadcasters, engineers and producers carve their path to the pros. Broadcasters from around the United States credit college radio for helping them get to where they are today, and view it as a conduit for the next generation of talent.
"I can't speak highly enough about my college experience doing radio," said Evan Wilner, senior radio producer at ESPN and former member of WRHU-FM at Hofstra University in Hempstead, N.Y. "I realized in college that I am much better at fixing things rather than talking while other people tried doing something about it. Every place I've been, I feel like I've been ahead of the game because of the experience I got in college."
Wilner's story is far from unique among professionals in broadcasting today, and proves valuable in ascertaining the role college radio plays in preparing broadcasters in their journey. Travis Demers, the radio play-by-play voice of the N.B.A.'s Portland Trail Blazers, shares a similar sentiment regarding the opportunities college radio afforded him, and how it helped him work in the industry he had a nascent passion for.
"In sixth grade, I was listening to WFAN, and when I realized I wasn't going to be a professional baseball player, I started [radio] right away as a college freshman."
Demers attended LIU Post in Brookville, N.Y. beginning in 1999, and eventually served as the sports director of WCWP-FM. In his time at the station, Demers was given numerous opportunities to broadcast football, basketball and lacrosse games on campus, eventually leading to an internship, and corresponding full-time job, at ABC Radio in New York City.
"Everything I could do specifically with sports is what I was trying to do right from the start," reminisced Demers, "and I was fortunate enough to do that."
Dan Zangrilli, who serves as a play-by-play announcer at West Virginia University and host of the M.L.B.'s Pittsburgh Pirates' pre- and post-game shows on 93.7 The Fan, got his start in college radio at Clarion University in Clarion, P.A. The 4,000-watt WCUC 91.1 FM was Zangrilli's place to get practice broadcasting live basketball games, and hosting a morning talk show.
"I had free reign; it was basically like my easel," elucidated Zangrilli. "I started out as a freshman and became the sports director, and ascended to the general manager position by my junior year. That's just such invaluable experience to be immersed in every aspect of the radio industry, and I wouldn't trade that place for anything."
In a media landscape full of changes accelerated by the onset of the COVID-19 pandemic, the lifespan of college radio as a subset of the industry is at greater risk of being classified as ephemeral than ever before, a harrowing realization that one former operations manager for a mortgage company had in Memphis, Tenn. had just over a decade ago.
—
Ayokunle Spencer, a graduate of the University of Memphis and former paralegal, was working for the Rawlings Company in Louisville, Ky., when he happened to overhear a conversation that forever changed his life. One of his co-workers was apprehensive about how his daughter, set to graduate from the University of Louisville, would leave as the school's radio station would be shut down due to a lack of funding. At the onset of the 2008 economic recession, college radio stations were slashed from budgets around the country, stymying the development of prospective talent and rendering vagabonds heavily involved, and invested, students. Forsaken from the ability to develop the skill set and collect the air checks needed to land a job in the industry, Spencer decided it was time to make a concerted effort to resuscitate an ostensibly-dying concentration of the evolving medium.
"When the need presented itself… we [tried to] put something together [to give] people opportunities to sharpen the skills, and develop the next broadcast talent," said Spencer. "We posted on the message boards at the colleges and, in about a year's time, there was an influx of different students we were getting a chance to work with."
Sports Radio America was founded by Ayokunle Spencer in 2008 as a digital broadcasting network intended to give college students attending universities without a campus radio station the chance to polish their on-air skills and perfect their craft. A member of the jazz-format WUMR while attending the University of Memphis, Spencer had previous experience in pitching up-and-coming hip-hop and R&B artists to local radio stations, including the likes of All-Star and Yo Gotti, through his promotional company and record label, Dynasty Digital Entertainment. Progressive in his thinking, Spencer was one of the first to stream radio broadcasts on the Internet, assisting Bishop G.E. Patterson in the dissemination of a small, A.M. religious station to the masses.
"Radio was always a passion for me as a kid," said Spencer, "but I always took steps towards that passion before the University of Memphis. I felt, at that time, I was more at the forefront of what was going to come next. I wrote a paper that the Internet would be the place for media in thirty years, and twenty-five years later, I think I was dead on with that one."
Conceived by means of necessity, Sports Radio America is a haven for young talent, broadcasting live games and talk radio shows on the Internet. The outlet, though, became more of a potpourri of commentators and journalists alike in order to help them evolve to the dynamic world of mediated communication.
"What it started out to be isn't necessarily what it is now, although I want to get back to those roots of working with highly-talented students and getting them prepared for the next stage of their careers," said Spencer. "Other journalists that were leaving FOX or ESPN, or older guys that had gotten kicked out of their radio stations because they didn't know anything about digital, they ended up here. It kind of became a collage of different broadcasters and media personalities from around the U.S."
As Sports Radio America celebrates its 10-year anniversary, Spencer remains focused on positioning the media venture ahead of the pack, cogently aware of industry changes and best practices to help its broadcasters land jobs and the company prosper after unforeseen circumstances over the previous year-and-a-half.
"We just came through COVID, and in terms of advertising, all that stuff was crushed," explained Spencer. "We are kind of almost in a rebuild mode now. We give people the opportunity to create something new, build up your audience and see if something works."
Once Sports Radio America's popularity began to grow around the country, the broadcasting outlet, to avoid being overwhelmed with participants, began interviewing and selecting talent to join them. Throughout his professional career, Spencer has had an innate ability to evaluate talent across all industries, something he calls "a God-given gift." In his current role, which he compares to a professional football scout, one of Spencer's jobs is to find the best people to join Sports Radio America, and help them get to where they want to go.
"The way my brain processes information, I can just tell certain people in certain things are creative enough to meet industry standards and excel," said Spencer. "In sports radio, I evaluate voice, how interesting they are in being able to hold a conversation, the topics they pick out, etc. It's really the only gift I think I actually have."
Spencer has been successful in helping aspiring collegiate-level industry talent get the experience they need, with his organization serving as the pipeline many colleges have come to eliminate from their campuses. His method of evaluating talent aligns with principles employed by current hiring managers and industry professionals, such as Nick Cattles, host of The Nick Cattles Show on ESPN Radio 94.1 in Virginia Beach. Cattles highly values relatability and uniqueness in his evaluations of talent, along with if they are able to keep a listener actively engaged in their program.
"I think hosts around the country are better off when they allow themselves to be an open book," said Cattles. "I always listen, probably more intently, to somebody who is willing to give the 'secrets' so to speak as opposed to somebody who is more guarded. The cool thing about radio is that there are so many talented people, and there is no one way to do it right. You try to find people who can do it their own way with the passion and the work-ethic that you can invest and believe in."
—
Hardly esoteric in understanding, radio, and media altogether, is changing, and seismically in that matter. With today's reliance on digital platforms for distribution, programs are, evidently, being adapted to fit the proclivities of the listening audience, including a shortening total attention span.
In a recent study by Microsoft, the average human being has an attention span of eight seconds, down a whopping four seconds over the last twenty years. This figure, which is shorter than that of a goldfish, is a direct byproduct of the principle of instant gratification, and the evolution of technology to enable its propagation. The inability to sustain focus has become an endemic in today's society, and mediums of communication have had to adjust to fit this dynamic psychological paradigm.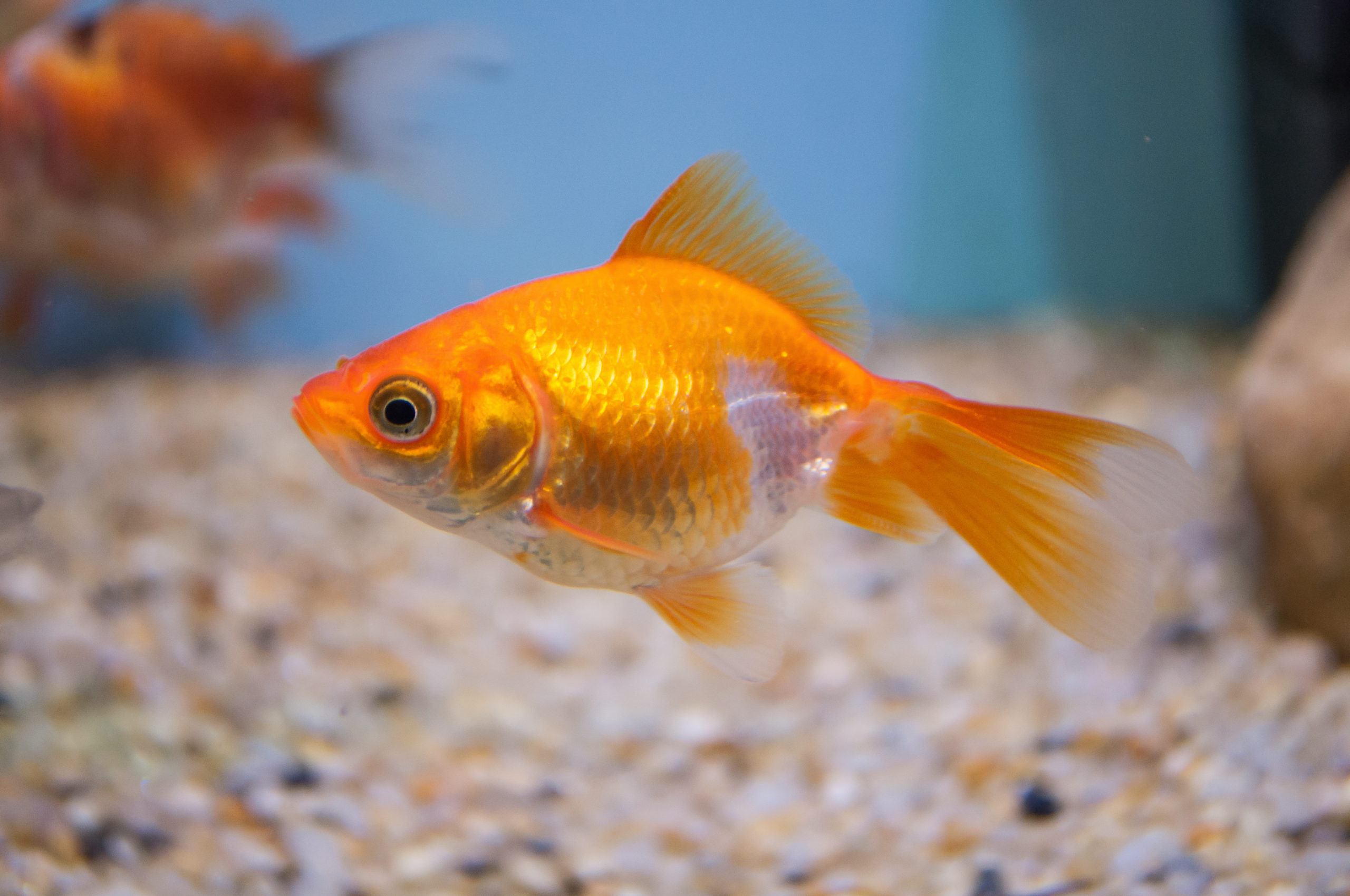 Furthermore, consumers of mass media are more apt than ever before to selectively filter information; that is, specifically choosing what to concentrate on. As a result, media, in all of its forms, is less concentrated in scope, being narrowed to appeal to the target audience. The conflation of methodologies, simultaneously existing within a preponderance of content and a widening definition as to just who is considered to be a journalist, challenges the fundamental precept of what media is entirely. So how is radio adapting in this new landscape? By expanding its means of dissemination.
"It's much more multi-faceted, social media-oriented and digital as opposed to [it being] siloed, [as it was] when I got into it," said Brad Carson, operations and brand manager of 92.9 FM ESPN and Audacy Memphis Sports. "It used to be that you were a radio guy. Now in 2021, you are getting people that are entertainers. The latest joke is, 'Hey, here's our latest talent with one million TikTok followers.' I think you can get people on a radio station or on our Audacy platforms from all walks of life. It's a much more inexact science than [ever before]."
Spencer, whose progressive thoughts on the media landscape are openly conveyed in conversation, believes the introduction of streaming to be a considerable advancement that can play across multiple platforms. Unsurprisingly, he was ahead of the game at Sports Radio America, basing the online platform on this technology.
"The market for audio is always going to be there. The question is what medium we are going to use to deliver it," said Spencer. "Everything will probably be streaming by 2030. I think that there will still be the public channels on the airwaves, but the majority of media will be consumed [via] streaming because [it is] a more accurate [platform] to measure who is listening. Whatever the next area of audio is, we will probably start it here first."
Based on my conversations with these industry professionals, it is safe to say that Ayokunle Spencer, Brad Carson, Travis Demers, Evan Wilner, Dan Zangrilli and Nick Cattles attribute their college radio experience as one of the reasons they possess the skills to succed in their current jobs. Being able to have the flexibility to make mistakes, try new things and establish long-lasting professional relationships are invaluable to ambitious young broadcasters, and all evolving broadcasters for that matter. Belonging to a college media outlet is undoubtedly something many students savor, with many largely basing their choice of college on the quality of the media outlets if they are so fortunate. However, not all ambitious young broadcasters are equally privy to the same resources.
Not all ambitious young broadcasters are able to provide sufficient previous experience when trying to secure an internship or a job.
Not all ambitious young broadcasters are privy to changing industry trends, nor do they have the resources to render them an understanding as to how to achieve their goals.
Not all ambitious young broadcasters have a place to be mentored, and mentors willing to leverage valuable industry connections that could lead them to an internship or a job.
For Ayokunle Spencer and his team at Sports Radio America, lessening the discrepancies between those with the ability to easily make connections and expend resources, and those looking to establish or collect them, has always been at the forefront of their mission — and they intend to keep shrinking the gap.
"I am surprised there aren't more places like this where people can develop their skills before they reach the big-time," expressed Spencer. "If we want to replace talent with talent, we have to develop talent at the lowest levels much more than asking for requirements at the highest levels. Every industry needs their farm-system."
The Sports Junkies Are Still Barking
"I want us to go down as one of the most memorable morning shows in D.C. history. Maybe we're halfway there. Let's hope."
The Sports Junkies have been a fixture in Washington D.C. for a quarter-century. The four members of the popular sports radio show are celebrating their 25th year together. Their history off the airwaves goes back even further; three of the members went to nursery school together. The Junkies established a friendship and a bond long before they were ever colleagues. You can hear that chemistry on the air.
My brother-in-law once described my nephews by saying, "They love each other, but they might not always like each other." The same is true at times for the Junkies. Sure, they butt heads and occasionally try to gouge each other's eyes out, but in the end it's a brotherhood. The dust-ups don't last long. The love and support from your brothers is what really matters.
The Junkies faced very long odds in the beginning. A cable access TV show and a newspaper article led to them being discovered. The radio show began in their hometown, which happened to be in a top-10 market. That's like winning the lottery. The Junkies have made the most of their opportunities, and after 25 years, they have plenty of stories to share. Below we chat about sleeping in a coffin for two days, beating a women's professional team in tackle football, and having a fun show that can also handle mature topics. Enjoy!
The four members:
Eric "EB" Bickel
Jason "Bish" Bishop
John "Cakes" Auville
John-Paul "JP" Flaim
Brian Noe: Starting with the cable access TV show, what do you guys remember most about that first show?
EB: The quality was low. Nobody watched it or anything like that, but we took it very seriously. We were excited about it. My future mother-in-law suggested we do a cable access show since anybody in the neighborhood could get a show as long as you were paying taxes. She saw a political show that some other neighbors were doing and she said hey Eric, you and your friends should do a sports show. We went and investigated. They said if you learn how to use the equipment, anybody can do it.
I brought my sister and my future in-laws and other friends and family; they helped us run the cameras and the audio and worked as producers. We dressed all up, treated it like SportsCenter. We were excited about it. It was pretty nerve-wracking for us considering nobody was watching it, but it was something that we took very seriously.
Bish: I remember how nervous I was because we were at JP's parents' house in Bowie. We were in the kitchen and we were getting all jacked up to go. We had to be there in 20 minutes to start recording and I said let's just do a shot. JP said all right, I got some Jack Daniels here. We did a shot of whiskey before we drove over to cable access to do the show. It was only one shot, but I remember I was very nervous, absolutely.
EB: It was low quality, low budget. We'd use spare parts from other shows like their little divider thing, we're using it as a backdrop. My wife made a sign. It was as homegrown as you can imagine.
JP: But we were having fun. That was the big thing. It was four guys who knew each other, having fun, and it was kind of a light bulb moment for us. It was like holy shit, I've got this terrible job — or I was in law school at the time — let's see what we can do with this thing.
Cakes: I was the one that had the terrible job. I had the 1-seed of terrible jobs working in retail. It was a fun escape for me to do something that I was passionate about because I wasn't passionate about selling toys.
Bish: Well at least you guys all had jobs.
EB: We thought it was fun and let's keep doing it. Let's try to get better at it. And as JP said, let's go for the one-in-a-million shot that we can make something of it because none of us wanted real jobs. JP was in law school. I was finishing up a master's in education. Cakes was working already in retail. Jason had odd jobs. None of us really wanted to get real jobs, so let's shoot for the moon. We're all sports nuts. We were having so much fun with it. Let's just see what we can do.
Noe: Where did you get your first break in radio following your cable access show?
EB: What really happened is we did it once a week for about a year. JP would come back from Philly from law school and we'd all get together once a week, knock it out and then go back to our lives. After doing it for about a year we said you know what, this isn't awful. It's somewhat entertaining. We should send out tapes to media critics like the Washington Post, the Washington Times, USA Today, and then maybe one of them will write an article about the show, and then maybe a TV station or a radio station will call us.
We sent out three tapes, one to Len Shapiro at the Washington Post, one to Rudy Martzke at USA Today, and one to Dick Heller at the Washington Times. Dick's the only one that responded really. I spoke to Rudy; Rudy didn't have any interest. Len never really liked us, but Dick really liked the story. He liked the show and wrote an article about us.
JP: That changed our life. March 25, 1996; that article came out and changed the trajectory of our lives.
EB: It was almost out of a fantasy world. The article came out and within an hour WJFK 106.7 FM called us and asked us if we had any interest in working in radio because they had just acquired the rights to the Redskins. They weren't a sports station and they needed some talent on the weekends to talk sports. So we said sure, yeah, we'd love to. That was the dream. We went down there and had an interview with them. They were intrigued. They said do you want to come by next week and do a demo? We said sure. They said all right, do you want to go on air? And we said sure. They said all right, that didn't suck, do you want to come back next week? We said yeah.
Cakes: We showed up at the interview wearing ill-fitting sport coats and ties. We looked like the biggest nerds ever.
JP: We thought you had to dress up for an interview in radio. The first thing that Jim McClure said is you know this is radio, why are you dressed up?
EB: Yeah, because we didn't know. We couldn't believe that they were intrigued enough by our story that they would put us on such a massive station. Even though it was on the weekend, we couldn't believe it, with no experience. And they kept doing it.
Noe: What aspects on the air have you tightened up the most from those early days to where you are now?
Bish: Well we still talk over each other. I know that.
Cakes: Yeah, but not as much as we used to. We used to be really, really bad at that. We would trample over each other all the time where it was almost unintelligible. That still happens from time to time, but I think we have gotten better at that. I think we've gotten better at interviewing people over the years as well. I think we get athletes, coaches, whoever, to open up to us a little more than they might to some other people in the media. We don't present ourselves as journalists. We've never been journalists. We're just fans that got a really good shot, we ran with it, got some good luck along the way, but we've never painted ourselves as journalists ever.
EB: We've also never painted ourselves as experts. I think that's kind of been the appeal too is that hey, we're just fans and we certainly have strong opinions and are knowledgeable in certain areas, but we don't claim to know everything. I think at the time when we started you had to be a know-it-all to be a sports radio guy. We weren't that. We were just fans having fun, like guys would be hanging out at a bar or something.
JP: And we've never been just a sports show. What I would say we've gotten better at, and it's always a big part of the show, is storytelling. Not the sports stuff; yesterday we spent probably 10 to 15 minutes talking about the Chick-fil-A drive-thru. Eric brought up an experience with like 60 cars in a Chick-fil-A drive-thru. We're more comfortable moving off of just sports. If you went to our show in 1996 when we were first starting out, we might've done an outline for three hours, every segment kind of planned out, and it was all very sportsy. Now it's just a little looser. I think you get more comfortable over time talking about certain topics.
Noe: If I had told you 25 years ago that hey, you're going to interview Magic Johnson, or Cal Ripken Jr. is going to talk about the Junkies in your book that's coming out, what's the wow moment that you wouldn't have believed would happen, that actually did come true?
Cakes: You're going to laugh at me because this is white trash, but I don't care, through a connection on the show I got to sing on stage with Poison. I was a big hair metal guy growing up. Another guy in radio was like hey man, I don't want to go on stage and sing with Poison, do you want to do it? I was like are you kidding me? Of course I would do it. I would love to do that. Just opportunities like that. And I got to hang out with Bret Michaels on his tour bus for like two hours after the show. I never thought anything like that would ever happen. I never thought we'd get access to the players and coaches that we've been able to over the years. We interviewed two of the members of Metallica when we were back at the alt-rock station at HFS in the early 2000s. I never thought that would happen.
Bish: Here's another one, Brian. We had Lenny Dykstra on the show. He was promoting a book and he was living in L.A. I just so happened to be planning a trip to L.A. with my family about six weeks after we had him on the show. I said hey Lenny, I'll going to be out in L.A. with my family, can we hook up? I thought he was going to BS me, he goes yeah sure, just contact my PR guy. I contacted his PR guy and he said yeah, give him my number.
I contacted Lenny when I was out there and he invited me to the Beverly Hills Hotel bar. I met him there. We hung out all night and I was at his apartment. He lived above a garage at a $10,000,000 home in Beverly Hills. I hung out with Lenny Dykstra all night getting hammered until three in the morning. He was telling stories and it was unbelievable. It was just surreal. Pretty fuckin' cool.
EB: This will sound cocky but this is honestly true, I actually envisioned all of this happening. I knew we had good chemistry. I knew the station very well. I was a huge listener of the station and I thought we were going to hit a home run. I was like oh my God, we're gonna kill this. I'll be honest with you, I envisioned all of these things. I'm actually disappointed because there's one thing that we haven't done that I thought we were going to do. I swear to God, we've been in Sports Illustrated, we've been in Forbes magazine or Fortune magazine, one of those…
JP: Barrett Sports Media…
Noe: [Laughs]
EB: So many opportunities. But I always thought honestly that we would be guests on The Tonight Show or Letterman. I really did. I envisioned that we would be on, that we'd be like
JP: Like Mad Dog. Mad Dog used to do that.
EB: We were nationally syndicated for three years on Westwood and I just thought eventually, maybe after we replaced Stern or something, eventually we would be on with Letterman. So we've actually failed. We're never going to be on.
JP: Jason actually played hoops at Cal Ripken Jr's place. That's pretty amazing. I had three posters growing up, Cal was one of them. 
Noe: Did you school him?
Bish: I played pretty well. I was a little intimidated when I first got there. He invited a bunch of former college players. Some of the Orioles were there too. I guarded him at least one game. He's strong as an ox. He would back me in and use his ass and thighs, but I got him out on the perimeter and I was hitting jumpers. It was a very competitive game. I'll tell you this; Cal, he doesn't fuck around, man. He's not out there just trying to have a good time, he was out there to win. It was very competitive and that's what I liked about it. I went up there twice to play. That was one of the more memorable moments.
JP: Brian, this one blows me away; the four of us, the four Sports Junkies have World Series rings and Stanley Cup rings.
EB: That's true.
Cakes: We're Stanley Cup and World Series champions.
JP: I have two championship rings. I can barely skate, Brian, and I have a Stanley Cup ring.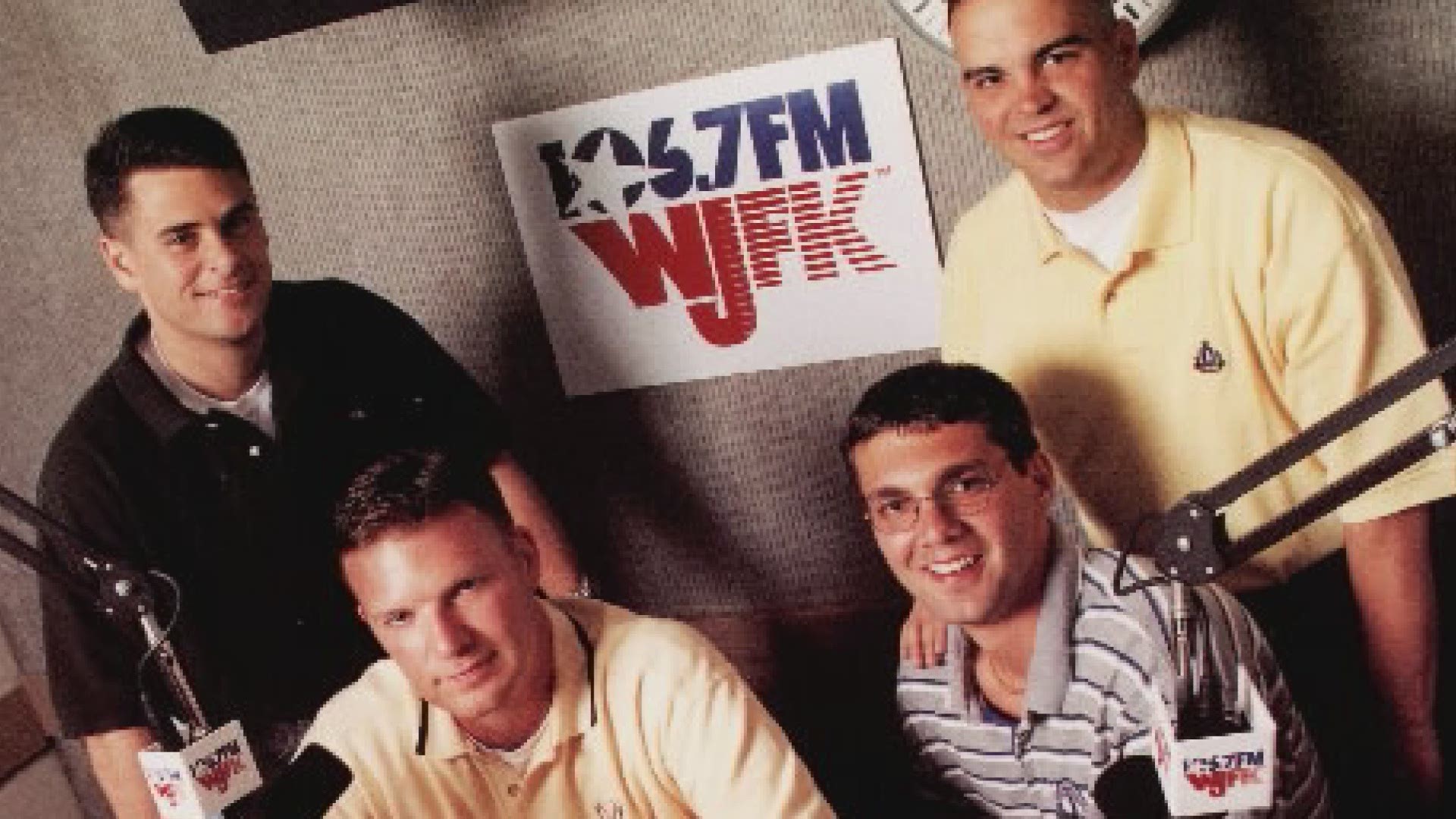 Noe: That's crazy. As far as the craziest moments from the show, whether it's playing a women's professional football team or anything else, what moments stand out to you most?
EB: Well that was obviously one of the highlights; that was just so much fun. We drew like over 8,000 fans. I'll never forget we outdrew the Georgetown Hoyas that night. That was unbelievable. The buildup to that, it was amazing. The turnout, the execution, it was perfect. We said it was all downhill from here. There's no way we can do better than that.
Cakes: And it was not 70 degrees and perfect weather. I want to say it was like 40 degrees. It was raining. It was like the worst night and the turnout was unbelievable.
Bish: It was like Friday Night Lights, man. It was the real deal even though we were playing against girls. We had never played organized football before. I just remember how quick it was. There was a play clock just like a regular college game. But once we settled down it was cool.
JP: That ladies' professional football team was always trying to get on our show. We were like why would we ever have them on the show? We had Clinton Portis and Fred Smoot on at the time. I just pitched the crazy idea, I was like what if we challenge that women's team to a game, but the twist is it's not powder puff football, we would challenge them to tackle. Then it blew up into this whole big thing. We just couldn't believe how many people were in the freaking stands. It was over 8,000 people there to watch us play women in tackle football.
Bish: We killed them. We probably should've beaten them by 50, but they were calling all kinds of penalties on us. We had 13 penalties. But it was fun, man.
JP: I remember in our practices the coaches put us in the Oklahoma drill. Again I played high school soccer and high school baseball, okay Brian? I weighed 165 pounds at the time. We would get matched up against these monsters and just run into each other like rams. That hurt more than the actual game.
Cakes: Never again. It'll never happen again. I'm pretty sure I bruised one of my ribs if not multiple ribs in the practices. I think JP knew a dentist. I was like hey man, can you get me some pain pills from your dentist?
JP: It was all above board, Brian. Remember this is on transcript, Cakes. [Laughs]
Cakes: I got a prescription and I had to pop a few pain pills so I could play in the game. But we couldn't believe the support and the buzz that that event created.
JP: And that's one thing you can do in radio, when you create something that people don't know what the outcome is going to be, and they feel like they have to see it, you can create a big event.
EB: We did something then that we couldn't do today. JP might be embarrassed about this, but being part of a guy talk station — we got a lot of negative attention — we did a porno swap. The Great American Porno Swap where we had people from D.C. and Baltimore all drop off their old pornos, put it into a barrel, and pull out somebody else's old porno.
JP: Simple concept, Brian, one man's trash is another man's treasure.
Cakes: That was in the Wild, Wild West days of radio. You could never get away with something like that in 2021.
EB: But it was genius. I remember we had protesters, so that was a lot of fun.
JP: But a lot of happy listeners. You can't contain this genius, Brian. They would put their hands into a pile of VHS tapes and then we would have them read the titles. I used to say they were feeding-the-monster events. We've been No. 1 rated in men 25-54. Our monster — the wall of men — they like drinking beer, women, that sort of thing. So we would have these type of events for that.
EB: And some of the various stunts like when Cakes slept in the coffin. That was just such a dumb stunt for Cakes to be in a coffin for two days, which look, I couldn't do it. It's not like he was in there for a month, but he was in there for two days and we had TV stations out covering it. It was just insanity.
Bish: To lay in a fucking coffin for two days in a radio studio, I can't even believe he did it. Just when we were doing the show and we were talking to him, I could tell how uncomfortable he was. [Laughs] Especially the second day. I just couldn't imagine laying there and just eating beef jerky for two days. I remember if I had to do it how uncomfortable I would be. It was almost like being buried alive. I just couldn't have done it. No way.
JP: That started because we were talking about David Blaine on the air. At the time most of us were really impressed with David Blaine. Well, Cakes opened up his mouth and was like I could do that, that's no big deal. I've got a bunch of kids. I could be in a coffin; I'd get some rest. We're like are you crazy? You can't do it. The next thing you know a listener calls in, offers to build a coffin, it was a makeshift coffin. It was terrible. Then somebody offered $2,500 and boom, the stunt was afoot.
Cakes: I don't think it was 2,500. I think it was 1,500 if my memory serves.
EB: Way underpaid.
Cakes: Yeah, I was way underpaid for punting away two days of my life lying in a makeshift coffin. It should've been at least 5K minimum.
JP: But he did it, which was impressive. He wasn't allowed to leave, couldn't go to the bathroom, so he went in there with Gatorade bottles and jerky, right?
Cakes: Gatorade bottle, jerky, gummy bears. Those were the essentials. [Laughs]
Noe: To go from your stunts and fun stuff to mature topics like 9/11 or the D.C. sniper, how do you think you guys have handled those situations?
EB: Well I think that's actually where we shine to be honest with you because we could get serious. Especially the sniper, that was happening in our backyard literally where we were broadcasting from. There were shootings right around the corner. We were on at the time when these were occurring. I think people have a lot of respect for the way we handled that. We took it seriously.
And 9/11 was mind-blowing for the entire country. We had to get serious. I remember doing hours and hours and hours, maybe for a week we did about 20 hours of broadcasts without commercials. I remember my dad being alive at the same time, he thought that was maybe the highlight of our careers just the way that we shifted gears and handled that.
Bish: I remember people calling up, former military or current military guys, and they were crying on the phone and talking about their kids over there. Dude, it was awful. But I think we handled it, man, because we were just showing people that we cared and we were kind of all in the same boat. No one knew how to react. It was like fuck Al-Qaeda, let's go get bin Laden. After the first couple of days it started to become kind of like a rally. But back in the early 2000s, we could say shit. We could talk about our opinions and it was different. There was no threat of you getting fired if you shared an opinion, either if it was politically or socially or whatever the topic was. Fifteen, 20 years ago, the world has changed, but radio has really changed.
EB: That's one thing I think that we've been pretty good at is being able to adapt. In today's culture, cancel culture, with everybody being offended by everything these days, we've been able to efficiently navigate the waters and be able to understand sort of on the fly what works and what doesn't. We've been able to survive whereas most of the people we started out with, icons in the industry, don't work in radio anymore. They weren't able to navigate the waters, or they had to go to satellite, or they had to start a podcast. I'm proud of the fact that we're survivors and we've been able to navigate the waters. It's not because we're super talented. It's just that we have chemistry. That's our core, and we're not as stupid as you might think. We've been able to figure it out.
Noe: Is there anything in the future that you haven't experienced yet that you would love to do together?
Bish: I think podcasting is in our future. I drive 50 minutes into the city, so I'm getting up at four, getting out of the house at 4:30. Bro, that's brutal. Especially when you're 51. It's just harder when you get older to do it. I still want to do stuff with them, I just want to do something where we have a little bit more flexibility with time. Morning radio is just a grind on your body and on your mind. Sometimes I'm not even awake until 7:30, an hour and a half into the show and I'm still fuzzy.
EB: For me just being able to keep doing it. It beats a regular job. You get paid handsomely. We have fun every day. Just being able to keep doing it, provide for our families and maybe eventually cruise into a little easier timeslot because getting up at 4:30 in the morning kills you. It takes years off your life. But just being able to be the four of us and do our thing. We're not trying to dominate the TV world, we're not trying to even be nationally syndicated or anything; we love being local radio hosts and being sort of a fixture of this community. I want us to go down as — this is going to sound cocky — but I want us to go down as one of the most memorable morning shows in D.C. history. Maybe we're halfway there. Let's hope.
Cakes: Oh, I don't know if I have 25 more years of doing this in my tank.
JP: [Laughs]
Cakes: But we want to keep doing it as long as we can. Look, I'll be honest, I don't want to be a crotchety old guy talking like Don Imus. There are some guys that can keep going and going and going, but some guys you listen to on the radio when they get up to a certain age and you're like ugh; I don't want to get to that point where people are tuning in and they're like this guy is passed his prime. You want to find that balance.
EB: You still want to be good, but the way I think of it is you work and then you die. I'd rather keep working to keep living.
Noe: If one of you guys is like man, I'm thinking about hanging it up, how would the rest of the Junkies respond to that?
EB: When one guy rolls out, I'm sure the other three would keep going. Who knows what the future is going to hold? Who knows what the future holds for radio? But I think by and large we're all on the same page and we want to still keep providing. We know it sure beats work.
JP: Here's the thing, Brian, we haven't had that when's-it-all-going-to-end discussion, but here's the reality, I have a four-and-a-half-year-old. Eventually, she's going to go to college. When she goes to college, that bill is going to be hefty. I've got a kid who's at NYU right now. Look up the tuition; it's hefty. Jason's got two kids at Virginia Tech right now. Cakes has one in med school. That's a lot of bills to pay, my friend.
Cakes: Yeah, a lot of bills. So many.
EB: And again, I'm not ready to just die yet.
JP: And really going back to the larger theme, we've got a fun job. Think about it; three of us went the nursery school together, and then kindergarten together, Jason since high school, we're working with friends. The odds of that in life are very low. And then to do something like this, a four-hour show, we're not digging ditches, we're not putting on a suit and tie chasing billable hours.
Cakes: But let me also point out, we have not had even close to a Howard Stern level payday.
JP: [Laughs] Okay, that would be a game changer.
Cakes: That has not happened and I'm guessing it's not going to happen. Now if anything like that were ever the happen, then circle back and talk to us if and when that happens.
EB: If Spotify wants to call and give us 100 million.
JP: Or 10. Ten million would be good.
EB: That would work.
Cakes: That'd be amazing.
Noe: Do you have a flashback moment — whether it's good, bad, an interview, a stunt — anything from your time together that you tend to think about the most?
Cakes: I don't have one in particular, but I just think the trips that we've taken. Whether it's to spring training or Super Bowl sites, or to Atlantic City for poker tournaments, there's something about a road trip element. Those are always touchpoints that you kind of remember events that happened when you're outside of the norm of being in a studio. You tend to remember a lot of those things that happened on the road trips either when you're at the venue or on the way to the venue, there's weird stuff that happens. That stuff kind of sticks with me more than anything.
EB: I just remember beating the divas. I loved that. I said at the time if we didn't beat them we'd all have to kill ourselves.
Cakes: That's a little drastic, but it would've been embarrassing.
EB: No disrespect to women, I mean we just had to win that.
Cakes: By the way, that's a one-off. It's never happening again. We're all 51 years old now. No way we're doing that again.
JP: Yeah, when you do it for so long, you don't think about the big picture as often. It's day-to-day, it's the grind. But I do remember that trip to the NFL draft. Our first road trip, that Manning/Leaf draft, when we got there to Madison Square Garden. It was one of those moments where like yeah, he was a manager at Toys R Us. I was in law school. Eric was studying for a master's. Jason was kind of trying to get a job in sports, but he was working as a courier interning. It was like holy shit, we're here. We're here. It's those cool moments where you look back; we were kids that played on the same basketball team when we were like 12 years old and boom, we're here at the NCAA Tournament in St. Louis? They are kind of cool moments.
Bish: It's nothing in particular that's ever happened on the show, it's just the fact that when I walk into my house and I go fuck, I can't believe I have this. I can't believe I'm able to put my girls through school. I can't believe I'm able to save the money I am. I can't believe I can go on vacation and it's all because we were so fortunate back in the day to have Dick Heller write the article, to start on the weekends, and to just continually grow and grow and grow in popularity. Then our contracts are getting bigger and bigger and bigger, and I'm like I can't believe I'm getting paid for this. And getting paid well.
Even now I just can't believe — I mean I bitch about getting up at four, it sucks, but we work four hours a day. I can go play golf whenever I want. I spend time with my kids and my family. I can do all that. I don't have to grind out eight, 10, 12 hours like a lot of guys do. The thing I think about the most is how fortunate we are, to be honest with you.
JP Flaim has written a book about the Junkies' brotherhood and 25 years on the air together. The book is available at StillBarking.com.
What Does Chemistry Even Mean In Radio?
"Is chemistry between two or three people the kind of thing you just know when you see and hear it or is it something you can describe?
This is both an exciting and crappy time of year in radio. Stations are evaluating their future and their current standing in a market. That means some people are going to lose jobs. It also means new shows are being built.
There's a word we hear a lot when teams are being assembled. Whether it is on a field or court or inside a studio, the guy picking the players will always talk about trying to find chemistry.
What does that mean exactly? Is chemistry between two or three people the kind of thing you just know when you see and hear it or is it something you can describe?
"There's no exact science to putting a show together," Sports Radio 610 PD Armen Williams tells me when I ask if chemistry is something he looks for on-air and off when he is trying to find the perfect pairing. "There are top-rated shows where the hosts are best friends, on and off the air. There are top-rated shows where the hosts hate each other and only talk directly to the other when they're on the air."
In the classroom, chemistry is a very specific thing. If Williams is right though, when you use the term to describe the relationship between two people, you will drive yourself mad sooner than you will accurately describe the definition. So let's throw the dictionary out and just see what the people looking for chemistry are looking for when they are trying to build a show.
ARMEN WILLIAMS – SPORTS RADIO 610 (HOUSTON)
When Ron "The Show" Hughley auditioned with Clint Stoerner, Clint immediately told me afterward, "Hey, this is a guy that could run with my crew." That says a lot. If these two would naturally connect on a level where they'd hang in a setting outside of the office, then once you turn the mics on and tell them to entertain the audience? It can be easier.
Going into an audition, there's a balance between giving the hosts a little direction on what we're envisioning for the main dynamic of the show, but also just allowing them be themselves and seeing how it unfolds. The magic happens when the second part comes together.
Every radio show is a sitcom. Gilligan couldn't have had two Gilligan's on the same cast. That would have been annoying. Instead, he's surrounded by all these characters who complimented his role and enhanced the conversation and storyline. That's the goal when putting hosts together.
ANDREW DOWNS – KXnO (DES MOINES)
You need chemistry, sure, but you need another dynamic to go along with that. It can't just be people who think the same way or see the world in the same fashion, there needs to be some friction there as well. The chemistry comes from being able to argue on-air, or passionately debate an issue, and still smile and have fun and move on to the next topic. But a differing viewpoint is often necessary to have a complete conversation, and can even help sharpen one's own argument to the contrary.
I've found when two hosts feel the exact same way about something it can come off as preachy and dismissive to any audience member who doesn't align with that viewpoint. We try to come at things with sincerity and honesty, but at times someone needs to play devil's advocate to have a compelling and complete conversation.
BRAD CARSON – 92.9 ESPN (MEMPHIS)
"Chemistry", show "mojo", show back and forth "understanding", "dynamic", show "energy", etc. all are essentially in the same wheelhouse. They are areas of focus to understand show roles for cast members, the specific time within a show where a cast member talks, and what a host brings to a conversation or show. Successful shows are always refining this based on what we learn about cast members. For example, we learned here on 92.9 that Bennett on Gary Parrish's show likes making small wagers… suddenly "Big Bet Bennett" arrives on the scene. Lol
In the case of sports talk, hosts should want to "add to" the conversation, the show. The chemistry for a show might include an "anchor" who brings the station in and out of breaks and is the primary driver. For example, Max Kellerman is now the successful driver during Keyshawn, JWill and Max. You can easily hear that and understand it.
One cast member might be the energy force on the show. In this same show example, Keyshawn Johnson is that. He brings energy and spark. He's also the lead NFL personality. Ask about USC? You might know what type of energy is coming.
Focusing even more on this particular show, Jay Williams would be the basketball lead and then play off the other two cast members for other topics.
A show with successful team chemistry understanding has personalities who work well together using their defined roles. Occasionally breaking that role (and the key word being occasionally, which can offer limited appeal). Shows demonstrating bad chemistry might have cast members who don't care to understand their place on the show and what is needed to make it more successful.
DAVID WOOD – 93.5 & 107.5 THE FAN (INDIANAPOLIS)
As you know, I just did this. Chemistry can mean a lot of things. Two people can hit it off and be deemed to have chemistry. However, two people laughing and having fun together doesn't neccesarily define on air chemistry to me.
I've seen shows where the cast members were great friends and loved to spend time together on and off the air, but the show wasn't very interesting. I've also been around shows where the talent didn't have a deep relationship off the air, but on the air, they seemed like best friends because they were engaged with each other, communicated well and trusted each other.
I see on-air chemistry as a relationship where two (or more) people have the right mix of contrasts and similarities that create a product where the sum is greater than the parts. Two best friends who are too much alike are not nearly as interesting as two people who get along "okay" but have different perspectives and can have fun sparring about it.
TERRY FOXX – WFNZ (CHARLOTTE)
When I put a new show together with more than one person, the word "chemistry" is undoubtedly the first thing that pops in your mind.  But it's more than that—You want compelling contrast between a team of people.  It's the Michael Jordan vs Lebron James theory.  You want your hosts to sound like they are just a group of people sitting in a sports bar with different opinions on the subject while telling a story to your audience.  It must be entertaining, compelling, and factual.
Sam Mayes Got A Raw Deal But Tyler Media Made The Right Call
"You are being naive if you think a company should stand behind an employee that has put themselves in this situation."
I do not envy whoever at Tyler Media had to make a decision about Sam Mayes's future with the company after audio of a private conversation in 2016 was leaked to the media. Mayes and now-former co-worker Cara Rice made a few racist jokes at the expense of Native Americans.
The recording, according to Mayes, was made without his knowledge and leaked illegally. He says in a recorded statement that he should have been given the opportunity to address the recording on air and make amends.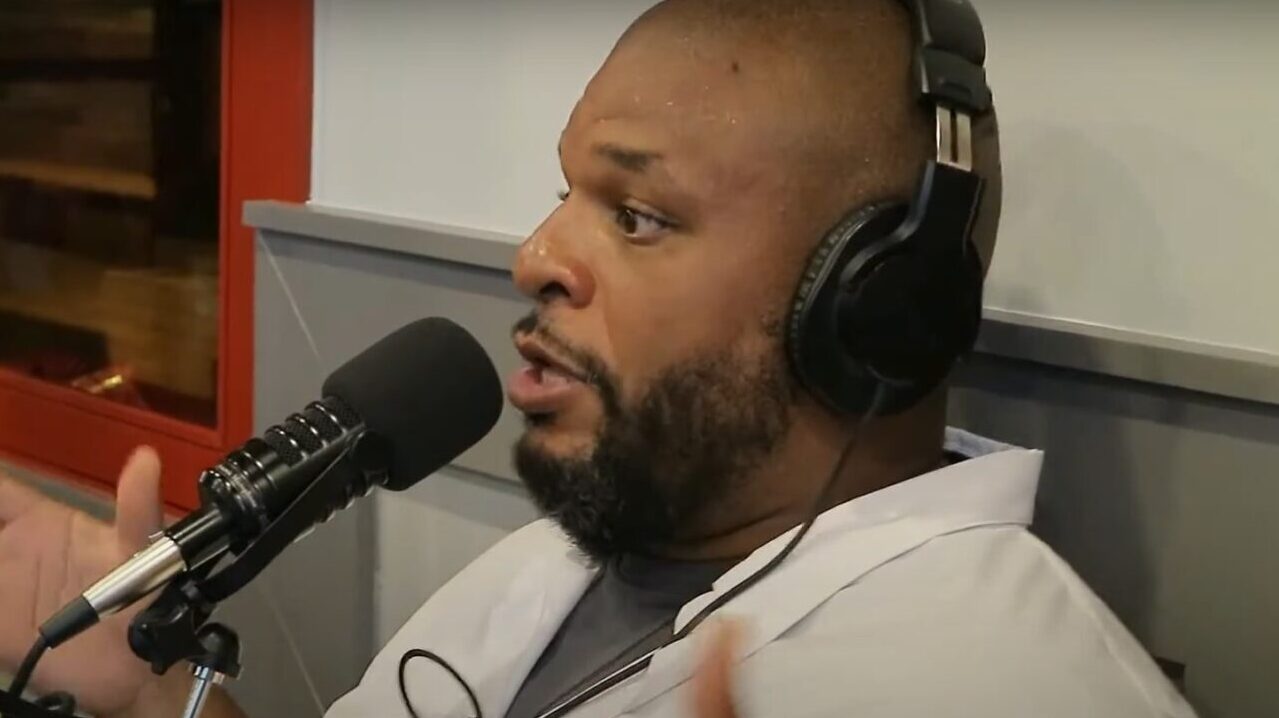 Maybe that is true, maybe it isn't. I hate for Sam to lose his job as the result of an illegal recording of a private conversation, but the fact is, that conversation isn't private anymore. Tyler Media didn't really have an option here. Sam Mayes had to go.
Someone had an illegal recording of the conversation and created an anonymous email account to send it to people in the Oklahoma City media. I was shown a copy of the email. The author states clearly that their goal is to see Mayes and Rice out of a job. There is nothing fair or just about that person getting exactly what they want. It feels slimy. I can't say that it feels like it wasn't the right call though.
We have debated whether or not someone should lose their job over comments made in a private conversation many times before. It happens in every field. It wasn't long ago at all that we were having this same debate about Jon Gruden. His emails to Bruce Allen and others were sent in private. Is it fair he had to go when they were made public? No matter what horrible things were in there, they were said with the understanding that it would stay between friends.
I am going to say the same thing about Sam Mayes that I did about Gruden when that story first broke. You are being naive if you think a company should stand behind an employee that has put themselves in this situation.
You read that right. The circumstances of how the conversations in these examples came to light are absolutely unfair, but the conversations came to light. How it happened is irrelevant. Any sponsor or boss that stands behind Sam Mayes or Jon Gruden would be endorsing the language they used, either inadvertently or very much on purpose. Try explaining that to a sponsor.
People at Tyler Media may know Sam Mayes's heart. He doesn't seem like a bad guy. The fact of the matter is, once the audio became public, their hands were tied. There is no mistaking what was said or who said it.
How can any seller or manager take Mayes to advertisers now? How can they put him in front of the Lucky Star Casino, one of the station's biggest advertisers? They can ask for an audience to let Sam explain himself and try to make amends. The Cheyenne and Arapahoe Tribes, who own the casino, are under no obligation to forgive or even listen.
Maybe the day will come where Sam Mayes bounces back. I hope it does. I hope he gets the chance to address his comments with members of Oklahoma's Native American community and listen to what they have to say in response. I do think it sucks that this is how his time at The Franchise comes to an end, but I get it.
If I have to explain to you why not to say dumb, racist shit, then I don't think we have much to talk about. But, it is worth noting that the recording of Mayes and Rice's conversation is proof that privacy is always an assumption, not always a fact.
In his audio statement, Mayes admits it is his voice on the recording. He also says that he was uncomfortable with Rice's comments and he tried to end their conversation. I'll take him at his word, but I will also point out that before he tried to end the conversation, he joined in on the jokes. Maybe when someone says that Native Americans are "too drunk to organize" it isn't a great idea to respond. All it leads to is proof of you saying something dumb and racist.
Again, I'll reiterate that how these comments came to light is unfair, but they did come to light. That is Sam Mayes's voice on the recording. He is joining in on the jokes about Native Americans being drunks and addicts. At the end of the day, the only thing that was done to him was the audio being released. He fully and willingly committed the firable offense.
What is the response to a client or potential client when they bring that up? All Tyler Media can do is try to recover and move forward. The company cannot do that with Mayes on the payroll.