The Best Media Discussion Of Jon Gruden Happened In A Virtual Classroom
"Ley was masterful in his moderation and made you feel like you were watching an extended version of Outside the Lines."
In the two weeks since Jon Gruden resigned as head coach of the Las Vegas Raiders, there have been hours of radio and television plus pages and pages of internet print on the subject. The best thing I saw this week was not on either.
Former ESPN host Bob Ley and former Sports Illustrated/Baseball America editor BJ Schecter organized and moderated a virtual panel of sports dignitaries entitled, "The Gruden Effect: Examining the Larger Issues."
The event was held Monday night as part of a Sports Media Speaker Series at Seton Hall University.
"All of these things require a path to redemption, right?" asked ESPN and HBO's Bomani Jones, one of four panelists in addition to Schecter and Ley. "Like if you don't have a path to redemption, then people have no reason to change or anything. There's nothing to look forward to."
Jones was joined on the virtual dais by the assistant executive director of external affairs for the NFL Players Association George Attalah, former executive director of the NBA Players Association Charles Grantham, and NFL Network reporter Judy Battista.
Ley was masterful in his moderation and made you feel like you were watching an extended version of Outside the Lines.
"I need to say one sentence about this because I've been trying to suppress some of the anger and all of a sudden the feelings have just come back," Attalah said. "The reason it was okay for no action to be taken between the Friday email and the Sunday game was that DeMaurice Smith, who was a black labor lawyer who wasn't 'one of them.' Period. That just needed to be said, as bluntly as possible."
During his time at the NBAPA, Grantham presided over three collective bargaining agreements. He was far from surprised that emails like the ones Gruden sent existed.
"Really nothing new. I mean, I go back to (former Cincinnati Reds owner) Marge Schott," Grantham said. "I go back to (former Los Angeles Clippers owner) Donald Sterling., This is 2021, nothing new is really happening here."
Students were allowed to ask questions at the end, but it was clear no one held back.
 "What I see on the horizon, however, is that time and time again, they proved that the organizational institution of football or basketball or baseball or hockey it's time for some adjustments and some changes," Grantham said. "This is not a regular, normal business. These are cartels. They run it the way they choose to run it. At a time when we're looking for diversity, it means the structural change has to start."
Battista discussed the media perspective on the leaked emails. She said it is impossible that the emails reported by both the Wall Street Journal and New York Times are the only derogatory inappropriate ones.
"Obviously every reporter wants to see all 650,000 emails," she said. "Since the Washington Football Team investigation wrapped up over the summer, right? Jon Gruden deserves everything he is getting. So does Bruce Allen for that matter, but who has also been a part of this? We don't know what happened in Washington and what that workplace environment was like beyond, that it was a very toxic workplace. I think highly unprofessional is how they described it. So yes, I would like to see all the emails."
Still, she does not see complete transparency surrounding the Washington Football Team.
"There is no real ground-level pressure on these owners, whether on a national level or a local level," Bomani Jones said. "When this thing happened on Friday, we kind of played it macro level. The larger NFL Press Corps, for whatever reason, is not really a questioning bunch. Like this goes differently from sport to sport. It's not a broad indictment of anybody." 
Ley has been active with his alma mater Seton Hall since retiring from ESPN in June 2019. He has been very active in creating a greater sports media program within the School of Communications and the Arts and serves on the board of regents. He told me on my Sports with Friends podcast that he looks back fondly on his time at ESPN but relishes new challenges.
Grantham is currently the Director of the Center for Sport Management at Seton Hall as well. He noted that unless the players take a larger role in determining the future of the NFL through their union things like the Gruden emails will keep happening.
"I don't see that happening unless they are compelled to do it by the government or some other outside force, such as the union, the players finally figure and decide that it's going to be a priority," Grantham added. "Is that a hostile environment? It's a labor-management issue."
Like podcasts, long-form entertainment can take an issue to levels that short segments simply cannot. When it came to Jon Gruden, there was a lot to unpack.
Sam Mayes Got A Raw Deal But Tyler Media Made The Right Call
"You are being naive if you think a company should stand behind an employee that has put themselves in this situation."
I do not envy whoever at Tyler Media had to make a decision about Sam Mayes's future with the company after audio of a private conversation in 2016 was leaked to the media. Mayes and now-former co-worker Cara Rice made a few racist jokes at the expense of Native Americans.
The recording, according to Mayes, was made without his knowledge and leaked illegally. He says in a recorded statement that he should have been given the opportunity to address the recording on air and make amends.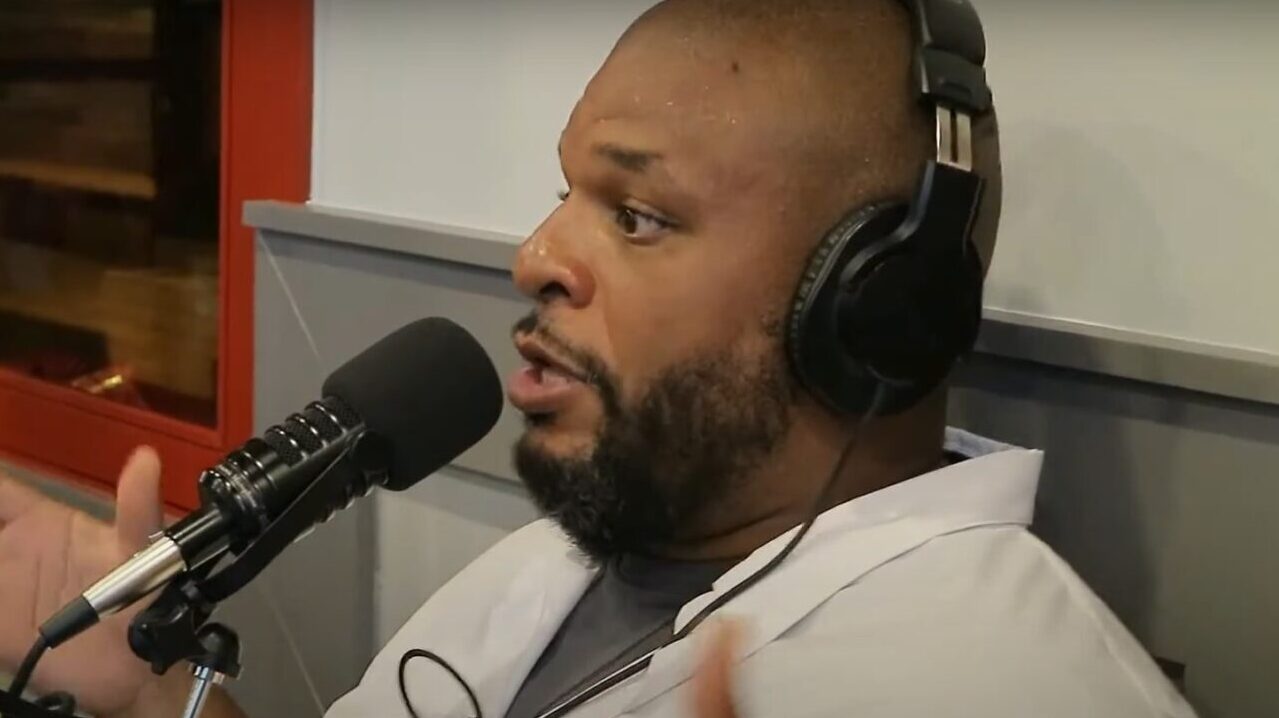 Maybe that is true, maybe it isn't. I hate for Sam to lose his job as the result of an illegal recording of a private conversation, but the fact is, that conversation isn't private anymore. Tyler Media didn't really have an option here. Sam Mayes had to go.
Someone had an illegal recording of the conversation and created an anonymous email account to send it to people in the Oklahoma City media. I was shown a copy of the email. The author states clearly that their goal is to see Mayes and Rice out of a job. There is nothing fair or just about that person getting exactly what they want. It feels slimy. I can't say that it feels like it wasn't the right call though.
We have debated whether or not someone should lose their job over comments made in a private conversation many times before. It happens in every field. It wasn't long ago at all that we were having this same debate about Jon Gruden. His emails to Bruce Allen and others were sent in private. Is it fair he had to go when they were made public? No matter what horrible things were in there, they were said with the understanding that it would stay between friends.
I am going to say the same thing about Sam Mayes that I did about Gruden when that story first broke. You are being naive if you think a company should stand behind an employee that has put themselves in this situation.
You read that right. The circumstances of how the conversations in these examples came to light are absolutely unfair, but the conversations came to light. How it happened is irrelevant. Any sponsor or boss that stands behind Sam Mayes or Jon Gruden would be endorsing the language they used, either inadvertently or very much on purpose. Try explaining that to a sponsor.
People at Tyler Media may know Sam Mayes's heart. He doesn't seem like a bad guy. The fact of the matter is, once the audio became public, their hands were tied. There is no mistaking what was said or who said it.
How can any seller or manager take Mayes to advertisers now? How can they put him in front of the Lucky Star Casino, one of the station's biggest advertisers? They can ask for an audience to let Sam explain himself and try to make amends. The Cheyenne and Arapahoe Tribes, who own the casino, are under no obligation to forgive or even listen.
Maybe the day will come where Sam Mayes bounces back. I hope it does. I hope he gets the chance to address his comments with members of Oklahoma's Native American community and listen to what they have to say in response. I do think it sucks that this is how his time at The Franchise comes to an end, but I get it.
If I have to explain to you why not to say dumb, racist shit, then I don't think we have much to talk about. But, it is worth noting that the recording of Mayes and Rice's conversation is proof that privacy is always an assumption, not always a fact.
In his audio statement, Mayes admits it is his voice on the recording. He also says that he was uncomfortable with Rice's comments and he tried to end their conversation. I'll take him at his word, but I will also point out that before he tried to end the conversation, he joined in on the jokes. Maybe when someone says that Native Americans are "too drunk to organize" it isn't a great idea to respond. All it leads to is proof of you saying something dumb and racist.
Again, I'll reiterate that how these comments came to light is unfair, but they did come to light. That is Sam Mayes's voice on the recording. He is joining in on the jokes about Native Americans being drunks and addicts. At the end of the day, the only thing that was done to him was the audio being released. He fully and willingly committed the firable offense.
What is the response to a client or potential client when they bring that up? All Tyler Media can do is try to recover and move forward. The company cannot do that with Mayes on the payroll.
Stop Prospecting, Start Strategizing!
"You cannot put a price tag on authenticity. It's very rare and hard to find these days."
Struggling to get new business appointments? Dreading making prospecting calls? Having trouble writing creative emails that seemingly never get a response?
Generating responses to new business outreach is easier than you think. Just make sure you do your homework first and keep it "Simple Stupid".
To do that, start with asking yourself these (3) simple questions:
#1: Did I do my home work on the business itself, their competition and those I plan on reaching out to?
#2: If I were on the other end of the phone and/or email with myself would I want to engage in conversation and/or reply to that email?
#3: Am I prepared to make a one call close given the opportunity to?
If the answer to any of these is "No"… do NOT pick up the phone and by all means do NOT hit the send button on that initial outreach email! Doing so will all but ensure you fall flat on your face. On the off chance you do happen to get the decision maker on the phone you won't make that great first impression that sometimes can be so crucial. First impressions are always important… ALWAYS!
Skipping over these critical steps is a sure-fire way to ensure your email is completely ignored and will not generate the engagement from the prospect you'd hope for. Successful prospecting is all about the front end digging and research. Do your homework first then strategize a plan of attack for your call and/or email. Taking these extra measures on the front end is absolutely "Mission Critical" and will set you up for much more success with your prospecting endeavors.
Now once you've answered "Yes" to all of the above, you're ready to attack with the knowledge and confidence that should set you a part from your competition. It's all about the Game Plan, and if you don't have one, you're destined for failure time and time again. Incorporate these (5) things into your prospecting Game Plan for your next call/email and watch your results dramatically improve:
#1: MAKE IT PERSONAL & CASUAL – Be informal, find out something interesting about them.
#2: MAKE IT SHORT & CONCISE – Be straight forward and to the point, people are busy.
#3: MAKE IT TIMELY & RELEVANT TO THEM AND/OR THEIR BUSINESS – Give them a good Valid Business Reason.
#4: MAKE IT INTERESTING, COMPELLING & INFORMATIVE – Be the expert they're missing.
#5: MAKE IT FUN – Fun people are easy to do business with and make it less like "work".
Lastly, and most importantly, Be Yourself! You cannot put a price tag on authenticity. It's very rare and hard to find these days. When clients do find it trust me, they value it and appreciate it way more than you'll ever know!
Good Producers Can Teach The World A Lot About Christmas
"A lot has to be accomplished in the lead-up to Christmas. So much of it happens in the background without much recognition."
Who is Carl Christmas in your house? Who is the one that makes sure everyone that needs to get a card does? Who comes up with the plan for the lights? Who takes the reins on the shopping?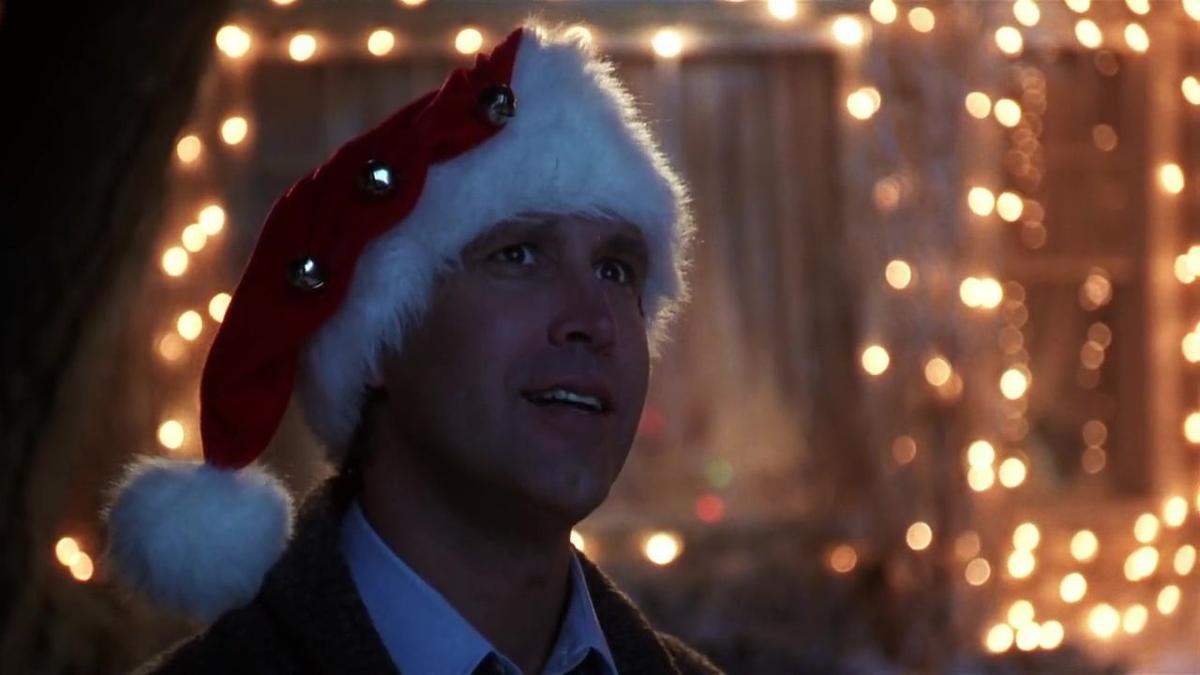 Every home needs one and in my house, that's me. December (including the last week of November) is my time to shine, baby!
One thing I have tried to impress upon my mom and wife this year is that shipping and supply chain delays are real. So, if you are planning on procrastinating on your online shopping this year (you know, like usual) someone (me) is going to have no presents under the tree.
Veteran producers are used to operate this way. Young producers, listen up. Your job involves the most delicate balance of any in sports radio. You have to help bring your host's and PD's visions to life. That means you have to be able to take their direction. But you also have to keep the host on target. That means you cannot be afraid to be forceful and lead when the moment demands it.
There's no value to being an unrepentant asshole to people, but you do have to hold them accountable. Look at that Christmas shopping example again. If you want to get what you want, you need to keep on task the people you know aren't paying attention to the potential roadblocks. It isn't selfish. It is making sure everyone gets the holiday W they are expecting. Sure, you would be disappointed if your gift doesn't arrive on time, but so will the gift giver.
Being a stickler for the clock or moving a host off of a topic that has no value is the same thing. Of course there is something in it for you, but you are also helping the host do his or her job better. They may get annoyed with you now, but if you save them from an ass-chewing from the bosses or slipping ratings, then they have reaped the benefits.
I guess the unfortunate difference here is that there may be no acknowledgment of what you did or helped them to avoid. Oh well. Every producer has to expect a certain level of thanklessness.
Producers have to take on that Carl Christmas role in dealing with sales too. Remember, just because the producer's name isn't on the show doesn't mean that isn't every bit his or her show that it is the hosts'.
It's like decorating your house for the holidays. You may have a certain design in mind. Maybe you have a traditional look you stick to every year. If your spouse or your kid comes home with a giant, inflatable Santa Claus in a military helicopter that they want on the lawn, you have a decision to make. Are you going to say no and suggest an alternative that aligns more with your goal or are you going to let your plan get run over?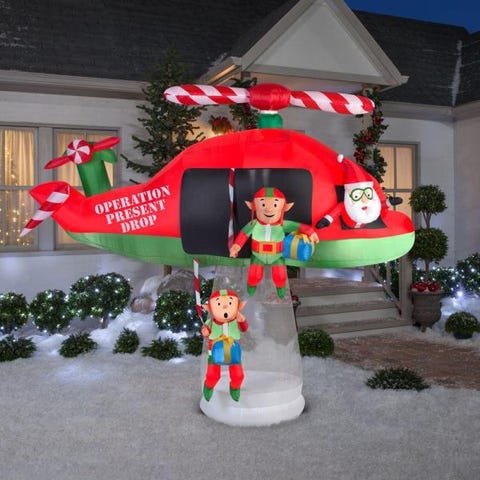 Sales has a job to do. It is to make sure their clients' messages are heard and to make money for the station. Both can be accomplished without sacrificing your show's quality.
If a seller comes to you and says he wants his client to come in for five minutes and talk about now being the time to book an appointment to have your garage floors redone, you have to speak up. You have an obligation to make sure that the seller knows that even five minutes of that will hurt the show and have listeners diving for the preset buttons on their car stereo. That isn't good for the station or his client.
Instead, offer to work with the seller and the client to come up with a piece of content that the client can put his name on and a 20-second ad read behind. Will the audience stick around to listen to some dude named Jerry talk about garage floors or will more people listen to you talk about the NFL playoff picture in a creative way and then still be there to hear Jerry's message about garage floors? The answer seems obvious.
A lot has to be accomplished in the lead-up to Christmas. So much of it happens in the background without much recognition. If the background work wasn't done though, the problems would be right out on the front lawn for everyone to see.
"Gatekeeper" is a term I really hate. It implies that someone is telling others what they are and are not allowed to enjoy. It is a necessary term though to properly describe what it is that a great producer and a great Carl Christmas do.
We don't shut people out from being able to enjoy or be a part of what it is we are creating. We set or are handed down expectations and we block anything that can get in the way of achieving them. Sometimes, that is more thankless work than it should be. It is necessary though.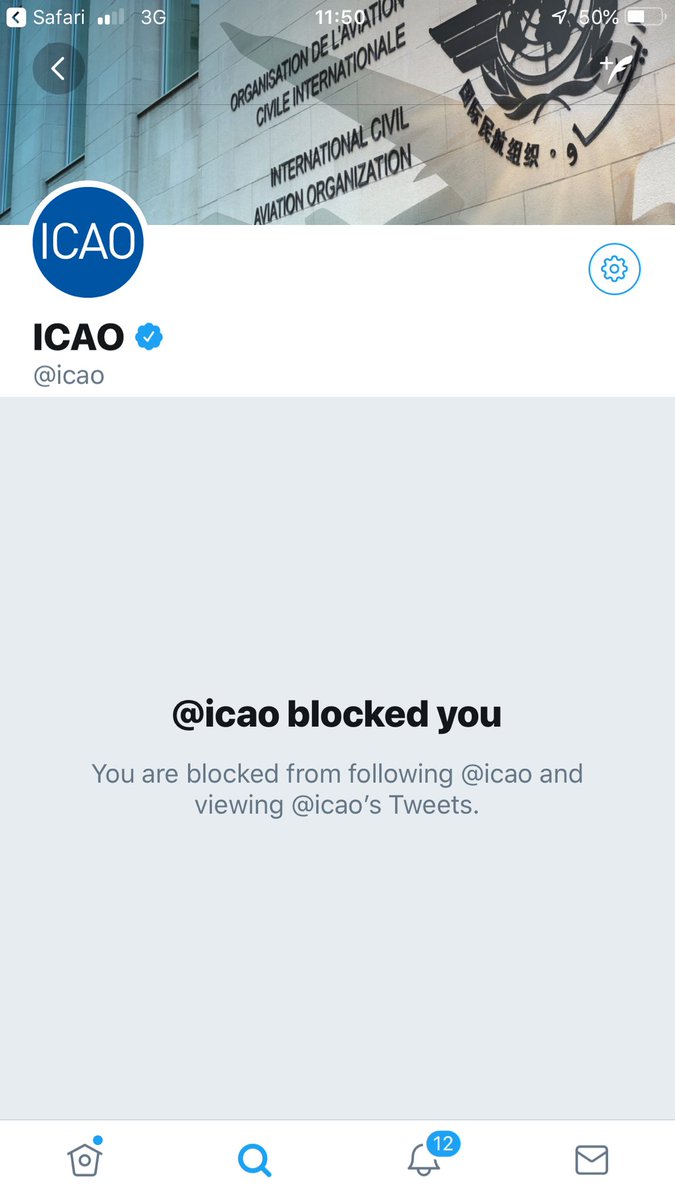 As my home's self-appointed Carl Christmas and a former producer, let me give my countrymen the thanks others forget. We are the ones that make it possible for everyone else to be mindless. Wear it as a badge of honor. We may not get the kind of recognition we deserve everyday, but when plans go off without a hitch, we are usually the first to be recognized for making it happen.