When Do National Stories Make Sense For A Local Show?
"It can be so tempting to throw your take on a big national story into your local rundown. And far be it from me to tell you not to, but I think both you and your audience would benefit from going through a little checklist first."
One mistake I think a lot of local hosts make is assuming the audience is locked into sports the same way they are. Our listeners certainly love sports. They come to us to hear our thoughts on the players, coaches, and stories most relevant to them.
And that is the key: "most relevant to THEM".
Jonathan Zaslow had a great bit last week. In the wake of the Jacksonville Jaguars firing Urban Meyer, he made the statement on air that everyone wants to dump on the guy, so no matter why a guest was on, he was going to ask them what they thought of Urban Meyer. It was a clever way to bring a national story to his local audience in Miami.
It can be so tempting to throw your take on a big national story into your local rundown. And far be it from me to tell you not to, but I think both you and your audience would benefit from going through a little checklist first.
If you're a host in Tampa, for instance, which isn't that far from Jacksonville, there is no room for a bland take on a subject like Urban Meyer. Between the Bucs' run to another Super Bowl, Covid concerns in the NHL, and chaos with the local college football programs, there is plenty that the local sports fan cares about more than whatever the national headline is.
How do you make your takes on national news fit your local show? How do you get the audience to buy in and go with you on this journey?
To me, the answer is pretty simple. You either tie in a local angle, come up with a take that is deeply developed and not obvious, or you make people laugh. However you choose to bring the topic to air doesn't have to check all three boxes, but if it cannot at least check one, it probably isn't the best use of your or your listeners' time.
The local tie I always think is the easiest play to make. Let's use that Tampa example again. Do you dive in on ruining a "can't miss" QB prospect? Think about all of the different voices and coaches that were in Jameis Winston's ear when he was first drafted. Do you go with the angle of a college guy that thought he could come in and run an NFL franchise like a college team? The Bucs went through that with Greg Schiano.
Wherever you are, there is an option like that with every story. The quickest way to get a listener to care about someone or something they don't is by using it to elicit a reaction about something they do.
For the life of me, I cannot find a reason to pay attention to Jake Paul or whoever it is he fought this weekend. But if a clever host can find a way to tie Cam Newton or Coach K into their point, as a North Carolinian, you have my attention.
If you choose to bring a national topic to the air with a deeply developed take, you have to start with a topic tree or a wheel of content or some other exercise that forces you to dig beyond the surface and beyond what is directly underneath the surface. You are trying to hook a listener by giving them an angle or an idea they haven't thought about before. That means you really have to make sure your point isn't one they haven't already heard multiple times.
Urban Meyer's firing has been mined to death very quickly. By Friday I had already heard that this was a "hit job" multiple times. I had already heard that he managed to ruin a once-in-a-lifetime QB prospect multiple times. I had heard he cannot get another college job after this multiple times.
The other thing to consider is what your listeners have already thought about. I check out on any host or analyst that came on the radio or TV to tell me that an authoritarian can't survive in the NFL without a track record of success in the NFL to back him up. I have been shouting that since the second Jacksonville hired Urban Meyer. That is why you have to dig deeper than "below the surface".
Personally, I am always drawn to content that makes me laugh. That doesn't mean everything needs to be a produced bit, but Zaslow's bit is a really good example. If you spot obvious absurdity, lean into it.
Read passages from Urban Meyer's leadership book and play audio of him immediately contradicting it. Put together a montage of hosts claiming that this was the best hire of last year's coaching carousel. I distinctly recall an episode of Chiney and Golic Jr where Chiney Ogwumike and Mike Golic Jr agreed that the only hire better than Urban Meyer to the Jags was Robert Saleh to the Jets. This stuff is out there and easy to find.
A deep love of sports is often the first thing that draws someone to a career in sports radio. I tell people all the time that if you are the type that only watches sports, you're too boring to work for me. At the same time though, there needs to be a desire to consume so much news about the teams and leagues you care about that you are able to come up with new angles and topics on the stories that have been talked about to death.
The latter is the knowledge you need in order to do the job. The former is what connects you to the real world. You are so much more likely to make losing, self-indulgent content choices when you lose that connection.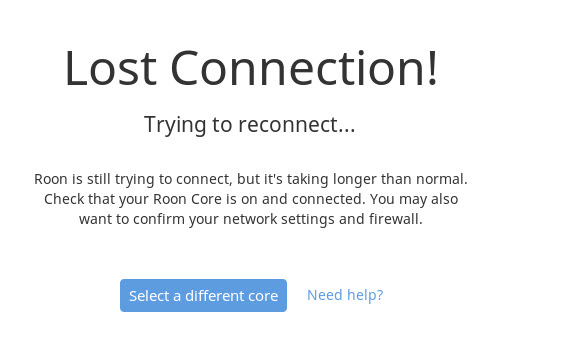 Remember, the job isn't to talk about the biggest stories in sports. It is to talk about the stories that matter the most to your audience.
Demetri Ravanos is the Assistant Content Director for Barrett Sports Media. He hosts the Chewing Clock and Media Noise podcasts. He occasionally fills in on stations across the Carolinas. Previous stops include WAVH and WZEW in Mobile, AL, WBPT in Birmingham, AL and WBBB, WPTK and WDNC in Raleigh, NC. You can find him on Twitter @DemetriRavanos and reach him by email at DemetriTheGreek@gmail.com.
Adam Amin Will Broadcast Whatever is in Front of Him
"That's always kind of the goal eventually – to have one of those positions and maybe get a chance to be the voice of a sport in America."
Adam Amin had never watched a game of water polo in his life, nor did he have any background information on how the sport was broadcast, let alone played. During his formative years in the industry though, eschewing opportunities to go on the air was simply not in his psyche. Amin wanted to stand out, and was willing to do anything it took to become familiar with a sport well enough to call it.
Three weeks after being asked about calling water polo, Amin was at Princeton University on the assignment. It came after considerable time spent reading about the sport, watching previous matches and having conversations with players, coaches and personnel. By the time he arrived, Amin felt like people could rely on him to deliver objective, factual coverage of the match.
"It forced me to expand my horizons and get out of a comfort zone and not just do football and basketball and baseball – the three sports I was most connected to," Amin said. "You've got to learn how to do a lot of stuff because you want to show that you have those abilities, and you want to show that you can handle a lot of stuff not just to your employer, but to yourself."
Through his years penetrating into sports media, Amin was watching others in the industry rapidly ascend. He put an immense amount of pressure on himself to avoid reaching a presumed nadir, especially one that proved insurmountable. Amin knew that he would need to prove himself with quality reps and a relentless work ethic.
Throughout his time at Valparaiso University, Amin became one of the country's premier college broadcasters, and was duly named as a finalist for the prestigious Jim Nantz Award in 2009. With 250 games and two Indiana Collegiate Sportscaster of the Year honors in tow, Amin was ready to make the leap to the big leagues.
Amin's dedication to college mediums and pre-professional endeavors cemented his career path. In his early years, he received additional repetitions calling Minor League Baseball games for the Gary SouthShore RailCats and Joliet JackHammers, along with high school volleyball championships on FOX Sports Wisconsin. Amin also worked with Turner Sports on its broadcast of the Division II National Championship in basketball with Hall of Famer Gail Goodrich. Amin was industrious and steadfast in striving to attain success in sports media – traits he retains today – and is willing to embrace being uncomfortable.
"I kind of tried to approach everything like that and tried to approach it meticulously… even though I was a scared 23-year-old kid working with Hall of Fame-type people. It felt like I didn't know what I was doing, but we approached it as meticulously as possible and as professionally as possible."
Amin relocated to Spirit Lake, Iowa to be the sports director of KUOO Radio. The area contains an assortment of high school sports, and family members often turned to the station to listen to their childrens' events. It required an adjustment to the way Amin called games, focusing more on documenting the action and less on implementing analysis or critical points of view.
Aside from learning about the managerial niche of the industry, Amin learned how to cover wrestling matches, setting him up to call the NCAA wrestling championships on ESPN once he joined the network in 2011. The move to a national outlet was a seminal career milestone, but one that may not have happened without the help of a mentor and trusted friend, Ian Eagle.
Eagle was running a sports broadcasting camp with NBC 4 New York reporter Bruce Beck at the time, and they took their campers to a Somerset Patriots Minor League Baseball game. Amin was the voice of the Patriots for two seasons, and he was asked by Eagle to speak to the campers about his job and sports media as a whole. He was eager for the chance, but felt apprehensive in determining what to discuss and how it was going to go. After embracing the discomfort though, Amin felt good about himself and shadowed Eagle at an NFL game, providing him with invaluable insight and understanding into the world of television. Eagle has also listened to Adam Amin's tapes and provided feedback, acting as a bonafide resource and sounding board.
"There was just so much sound, real, applicable advice that you only get from people that have that type of experience, and I carried a lot of that for a long time," Amin said. "Any time I needed something, I would call him and he would answer a question."
In joining ESPN, Amin was prescient that being willing to strive for versatility would aggrandize the level of his future assignments. Through calling water polo, wrestling and volleyball, Amin was asked to broadcast sports leagues with larger profiles.
"I look at my colleagues and my contemporaries – for the most part, they're all multi-sport people," Amin said. "That's kind of how I came up in this business. I imagine that's how they came up in this business before me. They were just taught that you should do everything. Your job as a broadcaster is to broadcast whatever's in front of you."
Through the years, Amin was on the call for the Women's Final Four, college football games and the NBA Playoffs, but much of his initial prime time experience came on ESPN Radio. Amin called NFL games on the platform, as well as on Sports USA Radio, over the span of eight years and familiarized himself with the flow of a broadcast.
"Getting into that world of professional sports through radio, establishing contacts and then learning the sports themselves – the pacing and the speed of pro sports on the radio. You don't really have a grasp of [that] until you get a chance to do it," Amin expressed. "Radio, for me, was such an incredible training ground. It was where I learned how to fine-tune, and now all those lessons that I learned are still applicable even just doing, for the most part, TV today."
Throughout his time at ESPN though, Amin felt extensive internal pressure regarding meeting his own goals. There was a metaphorical ticking clock in the back of his mind relating to the arc of his career, and he established checkpoints abound to ensure he was on the right track, at least how he defined it.
Yet there are circumstances and situations outside of one's control, and a part of sports media involves simply being in the right place at the right time. While he regrets adopting this mindset, he ponders whether or not he should have assuaged it and focused more on the fundamentals rather than the specific chances themselves.
"Perfection is a good thing to strive for, but it's a bad thing to hold in high regard because it's not achievable," Amin said. "That still bothers me to this day if I make those little mistakes, and I'm motivated to not make those little mistakes, but I also know that at some point, you have to have confidence in yourself and what you're doing and the work that you put in."
Amin ultimately exited ESPN at the conclusion of his contract in the midst of the COVID-19 pandemic, and signed on to become the television voice of the Chicago Bulls. He grew up watching those great Bulls in the 1990s with Michael Jordan and Scottie Pippen. Now, he would be replacing the man who called five of the six championships during that era, Tom Dore, heightening expectations and only adding to the duress of being part of the soundtrack of his hometown team.
"There's a lot of kids who grew up like me who loved the team and grew up rooting for them and would do anything to have this type of position," Amin said.
Amin quickly resumed broadcasting games nationally as well when he signed on with FOX Sports. There, he has had more of a fixated broadcast crew, allowing him to become familiar with his colleagues and establish an on-air chemistry. In continuing to broadcast games locally at the same time, he takes precedence after a majority of accomplished play-by-play announcers. The difference, in his opinion, is that he is still trying to find the ideal, winning formula in adjusting for each specific broadcast.
"The challenging part of it is still trying to balance a certain level of 'homerism' with still toeing this line of not neutrality," Amin said. "I don't think you're ever truly neutral no matter what if you work for a team because you're just connected and you want 'your team' to win. That's a challenge, but I think it's more of a challenge because not every fan is going to be in lockstep with how I call a game."
Although he is the television voice of the Bulls, Amin does not hesitate to praise the opponents for outstanding feats or achievements on the court. He describes himself as someone who is easily impressed and excitable, but does his best to control the urge to exclaim and does so in moderation. In the end, Amin's goal is to give viewers and listeners a vivid and accurate description that enables them to live vicariously and feel the highs and lows of a given contest.
At the same time, Amin wants to be an "easy listen," which means recognizing his role in the broadcast and the charisma of his colleague, Bulls color commentator Stacey King.
Aside from bringing the perspective of a former player, King has several sagacious and witty catchphrases used to enhance the broadcast and emphasize different aspects of the game. He is a voice Bulls fans have come to know and trust. Amin knows not to, nor does he desire to, overstep his bounds and take the spotlight. Neither man is the center of attraction, instead directing the viewers to recognize and celebrate the talent of the players on the court.
The same goes for when Amin is in the broadcast booth for FOX Sports calling the action on the gridiron. Amin, who is joined by color commentator Mark Schlereth and reporter Kristina Pink, has worked on NFL on FOX broadcasts for the last three seasons, and gradually became more comfortable in the role.
While most sports fans and personalities were loathing the absence of fans at games during the height of the COVID-19 pandemic, Amin used the unprecedented occurrence to his advantage. Because of this, he felt an alleviated sense of pressure and more freedom to experiment.
"It was so awkward – the silence; this weird, eerie silence at times," Amin disclosed. "It helped us get closer – all the people I worked with – we became closer because of it because we were [all] in this kind of strange circumstance."
Once fans were able to attend games again, Amin and his colleagues felt they had cultivated a strong chemistry that gave them the ability to broadcast the games in the way they best see fit. For instance, Amin tries to let Schlereth expound on points of analysis pertaining to the offensive line since he played there professionally.
Similarly for MLB on FOX national games, Amin pays attention to what his analyst A.J. Pierzynski does outside of the game. This year, Pierzynski began hosting a podcast called Foul Territory with Erik Kratz and Scott Braun. The show recently had a discussion about the race to 60 home runs between New York sluggers Aaron Judge and Pete Alonso, and Amin decided to talk about it, unscripted, on a recent live game broadcast.
"It's just a nice way to get people comfortable, and that's when you make your little jokes or you try to bring the personality out," Amin said. "They're much more open to that because they know they can trust you. They can trust that you're not going to put them in a bad position. You're not trying to make them look foolish or something. They know that you're trying to make them shine, and that's really, really, really important to me."
Adam Amin considers himself fortunate to have compiled a laundry list of unforgettable moments in the industry and has lofty goals, which include calling the Super Bowl or the NBA Finals. He is thoroughly enjoying his current roles at the same time, normalizing his schedule with time to spend with family and friends, but never losing sight of what it took to get here.
"I've worked really hard to try to get to a point where I'll maybe be in a position to call one of these big events down the line one day," Amin said. "That's always kind of the goal eventually – to have one of those positions and maybe get a chance to be the voice of a sport in America. That's still a prestigious thing, and that's still an important role."
Some people delineate sports media as a gauntlet, and many parents advise progeny to take up more sustainable professions. There is a misnomer, however, attributed to just what persistence and unrelenting self-efficacy can engender, apropos to new technologies and unforeseen capabilities. Amin has taken full advantage of the landscape, and aims to perpetually redefine the height of his career apex.
"Everybody kind of creates their own path, and I think if you can stay centered in yourself and just try to focus on the things that are going to make the broadcast great and the show great so you and your teammates feel proud of what you do, that really goes a long way," Amin said. "I know it sounds a little bit hackneyed or a little bit saccharin, but I really have come to believe that in the double-digit years I've done this at the national level."
Derek Futterman is a contributing editor and sports media reporter for Barrett Sports Media. Additionally, he has worked in a broad array of roles in multimedia production – including on live game broadcasts and audiovisual platforms – and in digital content development and management. He previously interned for Paramount within Showtime Networks, wrote for the Long Island Herald and served as lead sports producer at NY2C. To get in touch, find him on Twitter @derekfutterman.
Ryan Brown Answers Your Emails About Starting Your Own Media Company
"This is far from an exhaustive list of questions, it is a compilation of what was most commonly asked."
One week ago I wrote an advice column, funny in its own right, to anyone who might be considering departing corporate owned radio to pursue a career on a personally owned platform. Almost as an afterthought, I asked that my email address be added in case any readers might be considering that path and wanted confirmation or advice. I was blown away by the volume of emails, I vow to reply to each of them as I can.
I quickly noticed a pattern to the emails, many of them had similar questions and concerns. Knowing that many people may have been apprehensive to send an email of this nature to a complete stranger, I thought it might be helpful to answer some of the most commonly asked questions in this same space.
Of course, I will provide anonymity, the last thing I'd want to do is be responsible for revealing to a market manager that one of their employees is planning an exit. More than anything, I wouldn't want to ruin that opportunity for the enterprising employee. What follows are the most commonly asked questions about leaving the perceived security of a large corporation to go to work for yourself.
What was the scariest part about making the leap? I'd like to have a dollar for every person in the industry that has asked me this question. I get the feeling a lot of people would like to jump out on their own but they are paralyzed by the fear of the gamble. Our situation was a very unique situation for several reasons. Those reasons minimized the unknowns but did not eliminate them.
Ultimately, there is one major concern and there is no getting around it – how am I going to monetize my new venture?
It is likely you have a great deal of confidence in your product and abilities, otherwise you'd never be considering doing this. The hard truth is; no matter the quality or popularity of your show, if it doesn't sell, it doesn't matter. That truth is universal whether your show is corporately owned or your own venture. It doesn't matter if you are starting something that is subscription based or advertiser supported, until that money starts rolling in, you'll be nervous.
Why do you think shows like yours, McAfee's and Le Batard's have been successful on non-traditional platforms while the big boy radio companies can't make anything happen in that space? Well, isn't this the billion dollar question? First off, including us in the same sentence as McAfee and Le Batard is both a massive mistake and massive compliment. Every major media company has endeavored to crack the code of succeeding in both the traditional over the air space and the non-traditional digital space.
Therein lies the issue. I've come to the conclusion that, for the most part, this is not possible. I am just not certain you can do radio the way it has always been done and have it just magically succeed in the digital world. The reasons for this are too numerous to list here, they might find their home in a future column.
To assume you can continue to operate by the formula that is successful in radio and have it be universally successful in other drastically different formats is a large miscalculation. The shows that have been successful in the digital space have not tried to serve two masters, they have solely focused on what works in the digital world and not worried about the mechanics of terrestrial ratings success.
What do you wish you still had from corporate radio? This is a complicated answer for a couple of reasons. That said, I think I can predict the two things most people in a situation similar to mine would answer.
First and foremost is obviously the resources of a large corporation. If your show has been a consistent ratings and revenue winner, there is some peace of mind in knowing your corporation is likely to cover the financial downturns. Thankfully, my group has not faced this but I can see that it might be a security blanket tough for some to part with. Ultimately, you have to ask yourself if you want that responsibility to fall on corporate suits or you. Large companies having the resources does not always mean they will devote them to you.
The second issue would be the lack, or reduction, of teammates. Many of you thrive on being part of a team and going it alone, or with a much smaller group, would seem daunting. Our show started with nine refugees from corporate media which never made it feel that way. If your concern is that all of the pressure in sales and programming will be on your shoulders, it is a valid fear. That is exactly what will happen. In most markets, that pressure is more equally distributed. If you aren't a self starter or driven person, cutting the corporate cord may not be for you.
This is far from an exhaustive list of questions, it is a compilation of what was most commonly asked.
We live in a wild time in our chosen field. That isn't just true in radio. Look at the handwringing going on at ESPN and WBD Sports. The hallways at both feel a little less comfortable these days as both networks face losing people as part of larger layoffs at their companies.
The good news is if you're on your own suddenly, there really is zero barrier to entry. Anyone can start a show and find a content delivery partner without ever leaving their home. It will be a daunting task to succeed but incredibly fulfilling professionally when you do.
As before, you can always reach Ryan for questions on this topic via his email: brown@nextroudnlive.com
Ryan Brown is a columnist for Barrett Sports Media, and a co-host of the popular sports audio/video show 'The Next Round' formerly known as JOX Roundtable, which previously aired on WJOX in Birmingham. You can find him on Twitter @RyanBrownLive and follow his show @NextRoundLive.
John Kincade Feels Bulletproof in the Face of Cancer
"My daughter is going to be a junior at Temple this year. I gotta be around for her. I have to be around for my wife. I've got so many things I want to do." 
John Kincade battled Non-Hodgkin's Lymphoma in 1995 and 1996.
He won that battle.
In 1997, Kincade went up against Testicular Cancer.
Another win for the veteran sports radio host.
And now, Kincade is in another battle. This time with colon cancer.
The plan, as he would want with for any player on his beloved Philadelphia Flyers, is to complete the hat trick. He wants to beat cancer's ass once again.
"My slogan is there is only one acceptable outcome," said the host of The John Kincade Show on 97.5 The Fanatic in Philadelphia. "I can't accept anything else than survival. My daughter is going to be a junior at Temple this year. I gotta be around for her. I have to be around for my wife. I've got so many things I want to do."
In a social media post after his show on May 12th, Kincade announced that following a brief period of illness, he went to the doctor and underwent an endoscopy and colonoscopy. As it turned out, Kincade had internal bleeding and was diagnosed with colon cancer. In that video, Kincade said he expected a "fantastic outcome, because that's the attitude I have."
Kincade underwent surgery on May 15th and took some time off from work as he recovered. He returned to work last Tuesday, 16 days after the surgery and he couldn't be happier to be back on the air.
"I'm stronger every day," said Kincade. "(Being back on the air) honestly has been as good a medicine as anything I could ever receive. It has been great therapy to be able to get back behind a microphone and feel like I'm living somewhat semblance of a normal life."
However, Kincade's life will soon include a rigorous schedule of chemotherapy as a result of what was found during his May 15th surgery.
The entire tumor was removed but doctors found that the cancer had invaded the lymphatic system in what they hope is an obscure fashion but the discovery made Kincade a stage three colon cancer patient.
Kincade will have a port installed next week and then he'll begin a very aggressive protocol when his chemotherapy begins on June 14th. It will be a twelve-treatment regiment that will take place every other Wednesday. A booster pack attached to the port will keep him going through his treatment into midday on Friday. Following his show, Kincade will go to the cancer center to have the booster pack unhooked and will have the weekend to recover from the chemo.
The thought of not working through the treatment schedule never entered Kincade's mind.
"I strategically put it where I would have weekends to recover from my chemotherapy so I can work," said Kincade. "I know that working part-time or not working at all was not an option. A leave of absence was not an option. That doesn't mean there aren't going to be days where I just have to wave the white flag and say I can't work today and I expect that that will come about."
Since the announcement of his diagnosis, Kincade has been overwhelmed with an outpouring of support from the Philadelphia sports community including his listeners, the Philadelphia 76ers and Philadelphia Flyers.
He's also received a tremendous amount of support from his co-workers as well as his employer Beasley Media Group.
"Beasley has been absolutely amazing working with me to do whatever I want to do," said Kincade. "They were like you 'tell us what you want to do' and I've really appreciated that because that's not common. I marvel at the way that they have handled this with me in being so supportive but also so flexible." 
Kincade, a Philadelphia native and graduate of Temple University, spent a good portion of his career working for 680 The Fan in Atlanta and also had a couple of national radio gigs with ESPN Radio and CBS Sports Radio.
Those listeners, as well as some of the teams he used to talk about in Atlanta, have reached out as well.
"It's been absolutely fantastic," said Kincade. "I've been off national radio for a few years now. I've had executives from sports teams in Atlanta reach out. Almost all of my radio peers who I know in my market here in Philadelphia, have reached out. It has been incredible." 
And that includes almost the entire crew from WIP, the rival sports radio station in Philadelphia.
There is competition in sports radio, but it's also a very tight-knit fraternity so Kincade appreciates the support from the very people he's competing with for ratings.
"It means the world to me because I don't play any old school radio games," said Kincade. "I don't play like 'They're bad guys. Let's bad mouth them.' I respect the hell out of them just as I respect the hell out of my teammates here."
Being back on the air was not only important to Kincade for his recovery, but let's be honest – there's a lot going on in Philadelphia sports and it's therapeutic for him to talk about it.
The Eagles are getting ready for training camp after a run to the Super Bowl. Once again, there's plenty of drama surrounding the 76ers, there's a new regime in charge of the Flyers, and the Phillies trying to get back to the World Series. There's even a lot of interest in Major League Soccer's Philadelphia Union.
"There's been no shortage of storylines, which is so much fun. That just makes it fun to come to work," said Kincade. "I think it's going to be a big part of my recovery. I want to inspire myself because if I'm able to work and I'm able to push through this and I'm able to battle, that's going to give me all the confidence in the world that I'm going to survive."
Kincade is not alone in his optimism for recovery. That's because his team of doctors have painted a positive outlook as well.
"They are optimistic for a full recovery based on this protocol that they're going to put me through," said Kincade. "They believe that it has the chance to eradicate everything and give me a clean bill of health."
Kincade acknowledged that his optimism in battling cancer again could be construed as "cocky", but that's just how he lives his life. He does things his way and it's worked for him throughout his professional career both at the local and national levels. He waited a long time to return home to Philadelphia and that dream was realized when he arrived at The Fanatic in 2021 and he's not about to let cancer take this away from him.
"I'm a selfish bastard," said Kincade. "I am out for one thing, and it's my success and my survival, because I don't want to have anything else potentially derail this. I've had a great career and I've always wanted to be in Philly and it's so great to be home. I'm surrounded by my family and my extended family. Having that support system in place honestly makes me feel bulletproof. It makes me feel like (the treatment) is going to be crappy but I got this. I can do my part. I can do whatever it's going to take to make sure I succeed."
John Kincade, as great of a person as there is in the sports radio industry, is out to prove that cancer sent the wrong batter to the plate with the game on the line. Cancer is already behind in the count 0-2 and now Kincade is ready to put a K in box score of life.  
Peter Schwartz has been involved in New York sports media for over three decades. Along the way he has worked for notable brands such as WFAN, CBS Sports Radio, WCBS 880, ESPN New York, and FOX News Radio. He has also worked as a play by play announcer for the New Yok Riptide, New York Dragons, New York Hitmen, Varsity Media and the Long Island Sports Network. You can find him on Twitter @SchwartzSports or email him at DragonsRadio@aol.com.