ARE YOU THE NEXT BRANDON CONTES?
If you've read this website, then you're aware of the great work Brandon Contes has done over the past 4 years. He started with us without much experience, learned the ropes, worked his tail off writing good content, expanded his relationships, and that hard work paid off this week when he landed an excellent FT opportunity in the industry.
With Brandon departing, we now have a hole to fill. What happened for Brandon can happen for you too, but not without a passion for sports radio and television, a relentless work ethic, high character, good spelling and research skills, and an ability to produce daily news stories and monthly features and meet deadlines consistently.
We're looking for someone who lives and breathes the sports media business the same way we do. You must be able to let the facts of a news story do the talking rather than trying to influence how people should feel about it. Just as important is being able to talk to hosts, producers, programmers, executives, agents, and anyone else connected to the industry, and understand the various aspects related to their line of work. Stories exist everywhere in our business so a natural interest and curiosity is vital in producing exceptional content.
Last but not least, we're an independent platform, not a corporately owned company. That allows us to offer more creative freedom and personal involvement in helping people advance their careers, but it also comes with a different economic structure. If money is your sole motivation then this isn't going to be the landing spot for you.
If you've made it this far and are interested in the opportunity, send your resume and references by email to JBarrett@sportsradiopd.com.
WANT TO WRITE ABOUT THE NEWS MEDIA INDUSTRY?
Are you passionate about news media, active on multiple social media platforms, reliable, trustworthy, and enthusiastic about writing? If so, this could be a great starter gig for you.
We're looking for a smart, creative, and hard working individual to write news media stories for our website. You should have strong knowledge of the news radio industry including personalities and brands who perform on the local and national circuit. This job involves creating original stories, and it demands a strong appetite for listening, watching, and reading news media content.
You must work fast and accurate, be able to take direction, and be a good teammate. This is a freelance position without a set schedule. If money is your sole motivation this isn't the job for you. If building your name, being creative, developing relationships, and writing about the industry you love excites you, then we should talk. Please send resumes and references to Jason@BarrettNewsMedia.com.
BSM NEEDS A DYNAMIC SELLER TO HELP US GROW OUR ADVERTISING BUSINESS
BSM is looking for a highly driven, well connected, self starter to help us grow our advertising business. We're looking for someone who has worked in the industry, follows our brand, and understands that this is not a traditional sell similar to selling spots and dots on a radio or TV station. The right individual will be creative, able to take direction, a regular follower of spoken word brands and talent, and a person of high character.
If selected, you will be tasked with pursuing and creating leads, having conversations on behalf of BSM and BNM, and working with Jason Barrett and Demetri Ravanos on developing new ideas to excite fans and advertisers. This is strictly a commission based position. If interested, send your resume and references by email to JBarrett@sportsradiopd.com.
NEW LEADER NEEDED FOR WFAN & CBS SPORTS RADIO
One of sports radio's true legends is about ready to call it a career and Entercom is looking for his successor. This is a job for someone that has a track record of success in a large, competitive market and also understands the importance of a strong digital presence for all audio brands. If you can work across different platforms and understand the different strategies needed to succeed at the local and network levels, you may be the right person. Click here to apply.
ENTERCOM IS LOOKING FOR A NEW LEADER AT WEEI
WEEI is one of the legendary brands in sports radio. It is also on the wrong end of its local ratings war. Entercom is looking for someone to lead the station with a bold vision that includes the on-air brand, the Boston Red Sox, and WEEI.com. The station wants someone as versed in business as they are in programming. If you have experience in a major market and this sounds like you, click here to apply.
GOOD KARMA BRANDS NEEDS SOMEONE TO STEER THE SHIP IN MILWAUKEE
Are you a proven programmer with ideas to bolster a station's digital content as well as what is on the air? Sister station WTMJ is the flagship of the Brewers and Bucks and the Milwaukee affiliate for the Packers, so there will be plenty of access to local teams. If this is the job for you, send a cover letter, resume, and programming philosophy to careers@goodkarmabrands.com.
OMAHA NEEDS A NEW PD
NRG Media is looking for a new leader for its talk brands. That includes the legendary 1620 the Zone. The company is looking for someone with plenty of experience and a love of coaching. If that is you, click here to apply.
EVER WANTED TO WORK FOR ESPN RADIO?
ESPN Radio is looking for a producer. This is not an entry level position. The World Wide Leader is looking for someone with plenty of experience advancing storylines and offering talent the coaching and support they need to get better everyday. If that's you, apply here.
PRODUCER ROLE AVAILABLE IN LOS ANGELES
ESPN LA is looking for a producer that can help with both live and pre-recorded shows. You'll need to bring creativity and an open mind. The station is looking for someone with 3 years of talk show producing experience. NOTE: THIS IS A ONE YEAR POSITION. If you're interested, click here to apply.
NEWSMAX IS LOOKING FOR AN EXECUTIVE NEWS EDITOR
The ideal applicant will oversee and manage cable television news department and staff to ensure the accurate, timely delivery of news. Plan news broadcasts by determining and scheduling all of the content that goes live. Oversee quality control, monitor stories for accuracy and ensure broadcasting standard and practices. For more info and to apply, click here.
NEWSMAX IS LOOKING FOR A NEW EXECUTIVE PRODUCER
Our EP will be responsible for working with show hosts, preparing the rundown of new stories, identifying and integrating guests, overseeing and executing the production of key video and graphic elements with guidance from the Executive Producer. Makes important editorial decisions and guides talent, writers, associate producers for daily show development. Click here to apply.
DICKEY BROADCASTING SEEKS A NEWS/TALK PD & TALK SHOW HOST
If you are tired of too much bureaucratic BS, and would rather spend your day managing and creating great content, and working with a great team, then we want to see your resume. We are looking for experience, energy, and passion…and someone who believes that great radio can still be done. Email resume and salary requirement to Matt Edgar: jobs@680thefan.com
WWJ NEEDS A MORNING NEWS ANCHOR
Do you have a good eye for what is headline news? Do you have a voice and on air presence that commands attention? WWJ is looking for an anchor to help wake the people of Detroit up and get them on their way to work. If you're interested, click here to apply.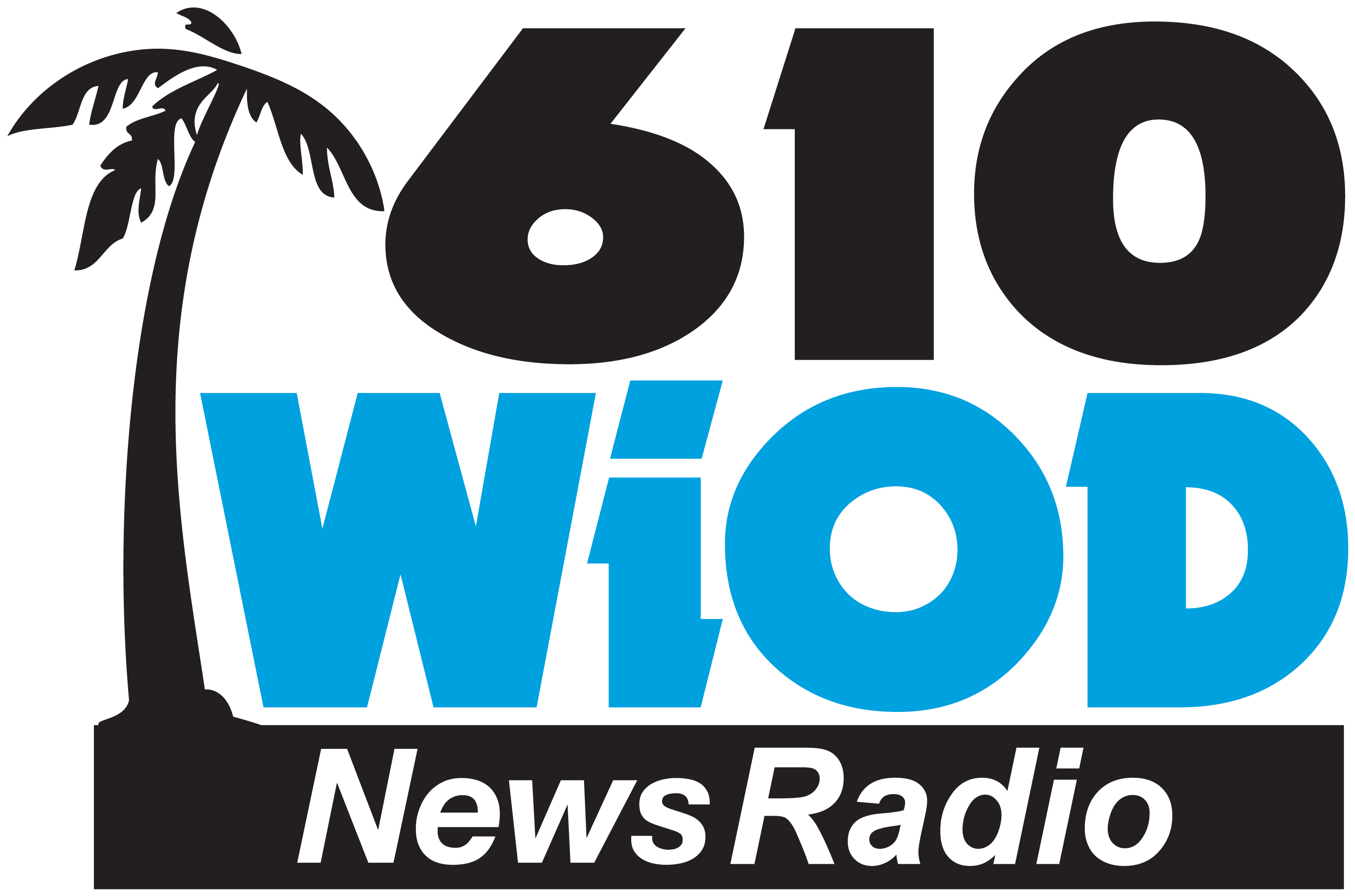 WIOD IS LOOKING FOR A REPORTER THAT CAN ALSO ANCHOR
The news is always interesting in Miami and iHeartMedia has an opening that will allow the right candidate to experience it all. If you can handle interviews, put together features, and work under a tight deadline, click here to apply.
WCCO NEEDS A HOST THAT ISN'T POLITICS OBSESSED
Do you truly know what it means to entertain an audience? Entercom's WCCO is looking for someone that can build an interesting and compelling show that can draw in the next generation of spoken word content consumers. If you're ready to be a good neighbor to the Twin Cities and collaborate frequently with the sales staff, click here to apply.
KKOB HAS A FULL-TIME OPENING IN ALBUQUERQUE
If you have excellent communications skills, are a team player, and want your hands in every part of a station's programming department, you may want to head to New Mexico. Cumulus's KKOB is looking for a full-time anchor and reporter ready to embrace the community and deliver both on air and in the field. Click here to apply.
WANT TO BE MORE CREATIVE IN A SMALLER MARKET?
Midwest Communications is looking for a full-time host at WMBD in Peoria, Illinois. This is a job for an entertainer, someone that prioritizes local news first, not someone that is planning to turn on the mic and opine about congress or President Biden. To apply, email jobs.peoria@mwcradio.com.