BSM SEEKS A CREATIVE & ORGANIZED NEWSLETTER DESIGNER/EDITOR
BSM/BNM is looking for a Newsletter Editor to create and manage the production and execution of our daily news content. You should be experienced working with MailChimp or similar newsletter platforms, designing the overall look and feel of our brand's newsletter, integrating advertising ads into content, editorial curating, and selecting content with the greatest value to our readers.
Additional responsibilities for this position include analyzing data to better understand what is/isn't of value to our audience, and testing new approaches to reduce churn, strengthen content, and recruit new subscribers.
Interested individuals should have experience editing and working with editorial newsletters, an ability to create custom images thru Photoshop, Canva or similar platforms, and an understanding of how to identify, write and edit compelling subject lines and newsletter copy to drive strong engagement. You must be able to have the newsletter laid out and distributed each weekday morning by no later than 10am ET. This is a part-time opportunity that requires passion for sports and news media, strong organizational skills, creativity, and dependability. If interested, forward your resume, references, and creative samples to JBarrett@sportsradiopd.com. 
BSM NEEDS A DYNAMIC SELLER TO HELP US GROW OUR ADVERTISING BUSINESS
BSM/BNM is looking for a highly driven, well connected, self starter to help us grow our advertising business. We're looking for someone who has worked in the industry, follows our brand, and knows that this is not a traditional sell similar to selling spots and dots on radio or TV. The right individual will be creative, able to take direction, a regular follower of spoken word brands and talent, a person of high character, and someone with existing relationships inside the business.
If selected, you will be tasked with pursuing and creating leads, having conversations on behalf of BSM and BNM, and working with Jason Barrett and Demetri Ravanos on developing new ideas to excite fans and advertisers. This is strictly a commission based position. If interested, send your resume and references by email to JBarrett@sportsradiopd.com.
ONE OF SPORTS RADIO'S MOST ICONIC BRANDS NEEDS A NEW LEADER
With Spike Eskin headed to the Big Apple, WIP is in need of a new brand manager. This is one of the jewels in Audacy's sports radio crown, so the company is looking for someone with a long history of success. If you are the type of leader that is creative and looks for solutions to problems that you see coming down the road, click here to apply.
GOOD KARMA BRANDS NEEDS SOMEONE TO LEAD ESPN MILWAUKEE
Are you ready to be part of a winning team and help Wisconsin sports content reach new heights? Good Karma Brands Milwaukee is looking for an experienced Program Director who spends their days dreaming about what they would do to improve sports content, engage fans, and grow an already leading brand, ESPN 94.1, into so much more.
Already dominating local sports radio in Wisconsin, and being able to work alongside legendary news radio station WTMJ, the flagship of the Green Bay Packers, the Milwaukee Brewers and the Milwaukee Bucks, GKB needs a talented and visionary sports programmer to lead its Milwaukee sports radio station to where it's never gone before.
If this is the job for you, send a cover letter, resume, and programming philosophy to careers@goodkarmabrands.com.
CAN YOU PROGRAM IN THE GREAT WHITE NORTH?
Corus is looking for someone to shape the programming on its Edmonton station CHED. It offers both News Talk and Sports programming and is the flagship of the Edmonton Oilers. The right candidate can take direction from regional programmers and come each day with ideas to improve the on air product as well as production and technical teams. If you are the creative force Corus is looking for, click here to apply.
VSiN, The Sports Betting Network is looking for a morning show producer. This position requires creativity in content creation, passion for sports, and the ability to manage high profile talent. Sports betting knowledge is preferred but not mandatory. Daily responsibilities include creating both audible and visual content involving sports betting, booking big name guests and commanding a control room. If interested, email VSiN's Program Director Jon Goulet at JGoulet@VSIN.com)
PASSIONATE ABOUT GOLF AND SPORTS RADIO?
SiriusXM needs a new day-to-day leader for PGA Tour Radio. The position requires oversight of the training and development of the production staff as well as imaging and technical operations. If this is the right challenge for you, click here to apply.
CAN YOU MAKE SPORTS RADIO IN BALTIMORE BETTER?
Do you have the kind of rolodex other producers envy? Are you dogged in your pursuit of contacts and great guests? Are you passionate about what social media can do for a radio show? If you answered yes to all of these questions, you are needed in Baltimore. 105.7 the Fan is looking for a full-time producer. Click here to apply.
CLEVELAND'S TOP RATED SPORTS TALKER NEEDS A FULL-TIME PRODUCER
Are you the kind of producer that works your ass off and demands the same of the talent you work with? If so, 92.3 The Fan in Cleveland wants to talk to you. The station needs a producer that is tireless in his/her pursuit of big name guests, that understands branding the show doesn't stop with what is on air, and that can generate content through building relationships. Click here to apply.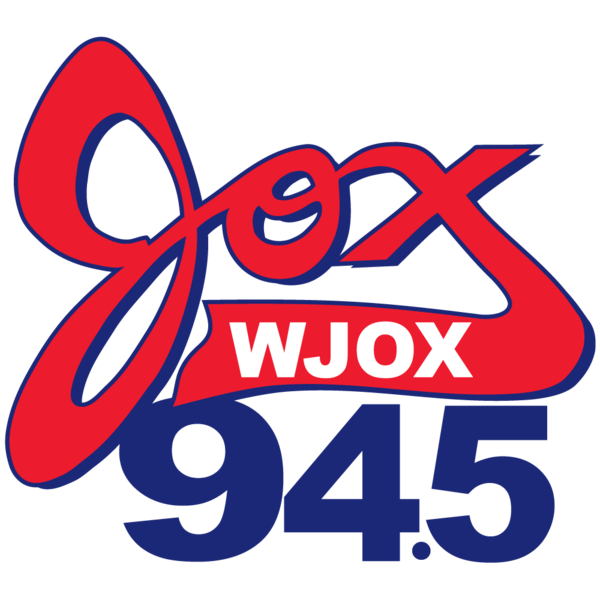 JOX 94.5 NEEDS A NEW PRODUCER
Do you have a strong rolodex and a passion to entertain? JOX 94.5 needs a producer that takes pride in building a show and coaching talent. That means both off air and during a live show. The right candidate can take 5 days worth of shows and turn it into 7 days worth of content on multiple platforms. If that is you, click here to apply.

CAN YOU BUILD A GAMBLING FOCUSED SHOW?
Audacy's BetQL has a part-time opening for a researcher. This position is similar to a producer in that you will be doing a lot of show prep for BetQL hosts and helping to build rundowns. You will need to know the ins and outs of sports betting and be ready with lines and numbers at a moment's notice. If this sounds like the right fit for you, click here.
ARE YOU READY TO PROGRAM ONE OF AMERICA'S GREAT NEWS RADIO BRANDS?
One of America's great news radio brands has a rare opening to guide the station as its next program director. WTMJ, the flagship home of the Green Bay Packers, Milwaukee Brewers, and Milwaukee Bucks is looking for a leader who is passionate about content creation, audience development, and keeping Wisconsin listeners informed and entertained. 
The candidate selected for this opportunity will have all the tools necessary to manage all aspects of a successful radio station while working side by side with local owners and leadership and a talented, committed team. This position requires experience managing a highly talented staff, vision, creativity, and knowledge of how to implement and execute winning programming strategies, the ability to plan, react, and focus the content on what best serves the local audience, and strong communications with all departments to help the radio station maximize its potential.
To be considered for the opening, send your resume, cover letter, and programming philosophy to careers@goodkarmabrands.com.
NEWSMAX IS LOOKING FOR AN EXECUTIVE NEWS EDITOR
The ideal applicant will oversee and manage cable television news department and staff to ensure the accurate, timely delivery of news. Plan news broadcasts by determining and scheduling all of the content that goes live. Oversee quality control, monitor stories for accuracy and ensure broadcasting standard and practices. For more info and to apply, click here.
DICKEY BROADCASTING SEEKS A NEWS/TALK PD & TALK SHOW HOST
If you are tired of too much bureaucratic BS, and would rather spend your day managing and creating great content, and working with a great team, then we want to see your resume. We are looking for experience, energy, and passion…and someone who believes that great radio can still be done. Email resume and salary requirement to Matt Edgar: jobs@680thefan.com
FREELANCE ANCHOR OPPORTUNITY AT FOX NEWS RADIO
Are you an experienced anchor in the New York Area? FOX NEWS Radio has the national opportunity you have been waiting for. The position will anchor long-form stories and write for both a one hour national newscast and the network's short news updates. If you have network or major market experience, click here to apply.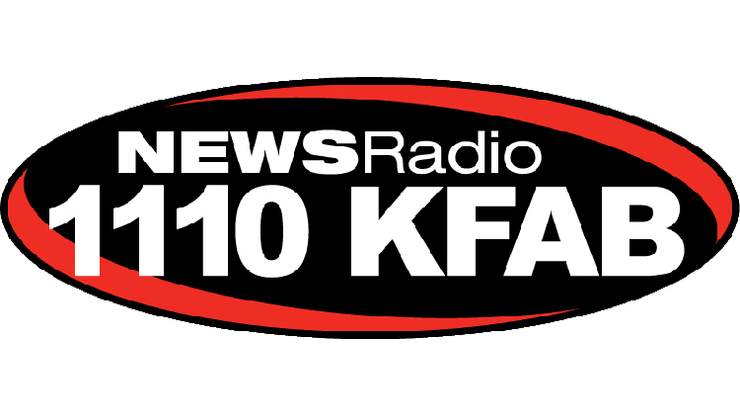 HOST OPENING IN OMAHA
KFAB is looking for a new full-time host. The station is looking for someone that is more focused on entertaining an audience than lecturing them. This is not an agenda-driven show. If you are creative and not afraid to get in front of clients, click here to send in your materials.
WWJ NEEDS A MORNING NEWS ANCHOR
Do you have a good eye for what is headline news? Do you have a voice and on air presence that commands attention? WWJ is looking for an anchor to help wake the people of Detroit up and get them on their way to work. If you're interested, click here to apply.
WCCO NEEDS A HOST THAT ISN'T POLITICS OBSESSED
Do you truly know what it means to entertain an audience? Entercom's WCCO is looking for someone that can build an interesting and compelling show that can draw in the next generation of spoken word content consumers. If you're ready to be a good neighbor to the Twin Cities and collaborate frequently with the sales staff, click here to apply.
KKOB HAS A FULL-TIME OPENING IN ALBUQUERQUE
If you have excellent communications skills, are a team player, and want your hands in every part of a station's programming department, you may want to head to New Mexico. Cumulus's KKOB is looking for a full-time anchor and reporter ready to embrace the community and deliver both on air and in the field. Click here to apply.
WANT TO BE MORE CREATIVE IN A SMALLER MARKET?
Midwest Communications is looking for a full-time host at WMBD in Peoria, Illinois. This is a job for an entertainer, someone that prioritizes local news first, not someone that is planning to turn on the mic and opine about congress or President Biden. To apply, email jobs.peoria@mwcradio.com.
APD, NEWS DIRECTOR OPENING IN BLOOMINGTON, IL
Cumulus's five-station cluster in Central Illinois needs someone to oversee its news operation. In addition to some anchoring, you'll also need to recruit and retain talent and assign stories to your staff. 2 years of news director or assist